Semillon Wine – The Unique Wine For Every Taste
Wednesday, 30 April 2014 07:34
Ava Anderson
Even though not so expensive as many other white wines, still many people consider the Semillon wine as one of the most popular white wines in the world. Semillon is a full body wine, same as the Chardonnay, but with greater resemblance to Pinot Gris and Sauvignon Blanc. If you are looking for a divine white wine ideal for romantic dinners or other special occasions, then Semillon is the right one to buy. Hunter Valley in Australia is famous for producing the finest sweet and dry white wines, and Semillon is definitely one of them.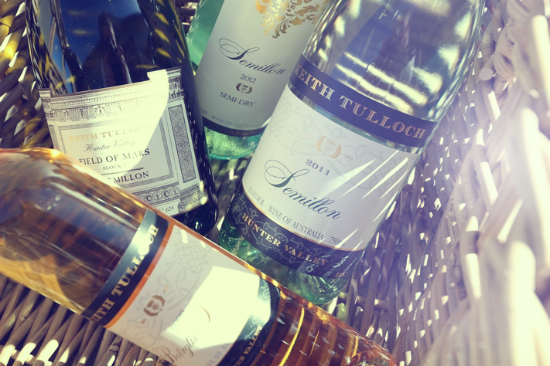 But as is the case with other wine types when it comes to food pairings, many have the same concerns when Semillon wine is on the serving list. No need to worry. Semillon wine matches perfectly with almost any kind of food. So, if you are planning a party, family dinner or a reunion with friends, regardless of what food you plan to serve, Semillon wine will be your ideal choice. Reason? The concentration of sugar and glycerin gives the Semillon wine a specific taste to which rarely someone stays indifferent. The dry Semillon that is mainly produced in Australia and Bordeaux, has more citrusy and lemon taste than the sweet one. Depending on the region the Semillon wine comes from, you will surely be able to find a bottle of zesty, rich, creamy and lemony Semillon.
Due to its moderate body and fresh zippy flavour, the Semillon wine goes quite well with oriental dishes like Indian and Asian meals. This wine has the power to transform every meal into an outstanding dinner. Here are few foods that pair well with Semillon wine.
The Semillon is ideal with chicken, pork, ham, turkey or other type of meat on your menu. This type of wine goes even better with fish like trout, catfish, red snapper, grouper, black cod, blackfish, monkfish and seabass.
If you are planning a party, make sure you include cheese and Semillon on the menu. You will be surprised of the mixed flavours you will get by pairing cheeses like Compte, Gruyere and Cheddar with the Semillon wine.
Most people tend to pair Semillon with stewed or roasted vegetables. If you love eating salads, citrus based dressings, dried fruits or green onion, zuccini, potato, corn, almond, the Semillon is the wine for you.