Camping Essentials: 4-Season Tents 101
Thursday, 01 July 2021 08:04
Ava Anderson
Looking for a tent that will allow you to go camping and enjoy Australia's unique landscapes all year round? That means you need a tent that won't allow winds, snow or the hot sun to affect your comfort while you're inside. If you're new to this, perhaps you wonder what type of materials such tent should have, but besides materials, there are several things to think of such as design, comfort and ease of setting up. What you should start looking for are 4 season tents. And here is what you need to know about them.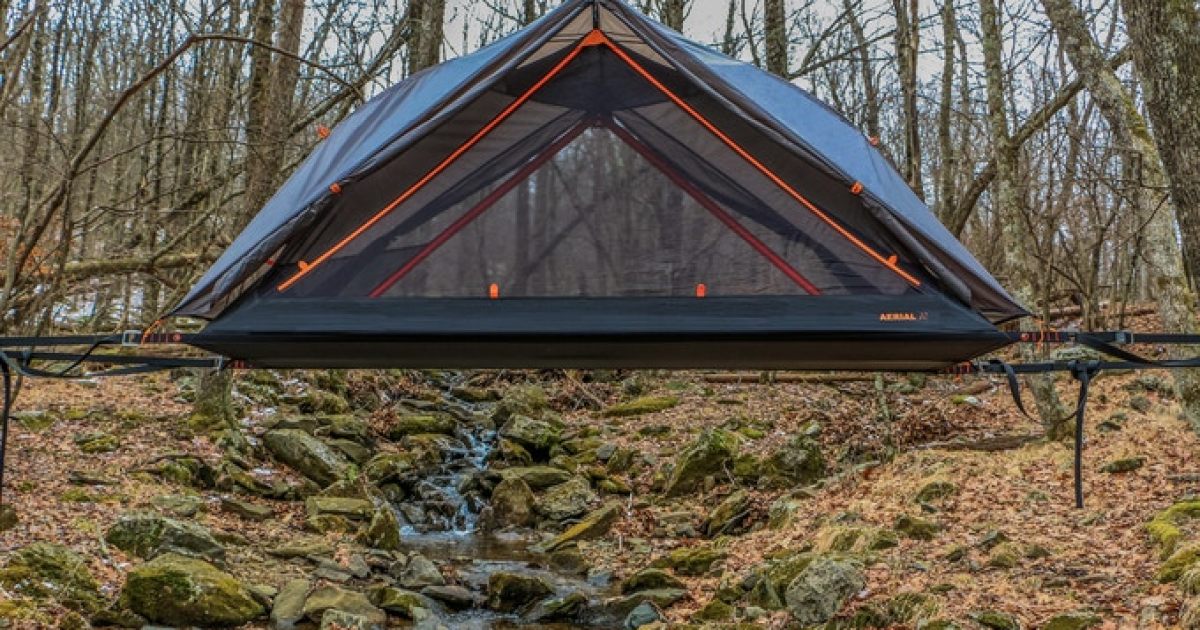 What Is a 4-season Tent?
As the name suggests, these tents can be used all year-round. Their design is made to endure all types of weather conditions including heavy snowfall, cold winds and the hottest summer sun. This type of tent is ideal for people who go camping during the entire year and allows them to stay protected even from the most unpredictable weather. These tents are significantly heavier than other backpacking tents. But, this doesn't mean that you won't be able to carry the tent. You can find excellent tents made of lighter materials that are lightweight enough to carry them on your back.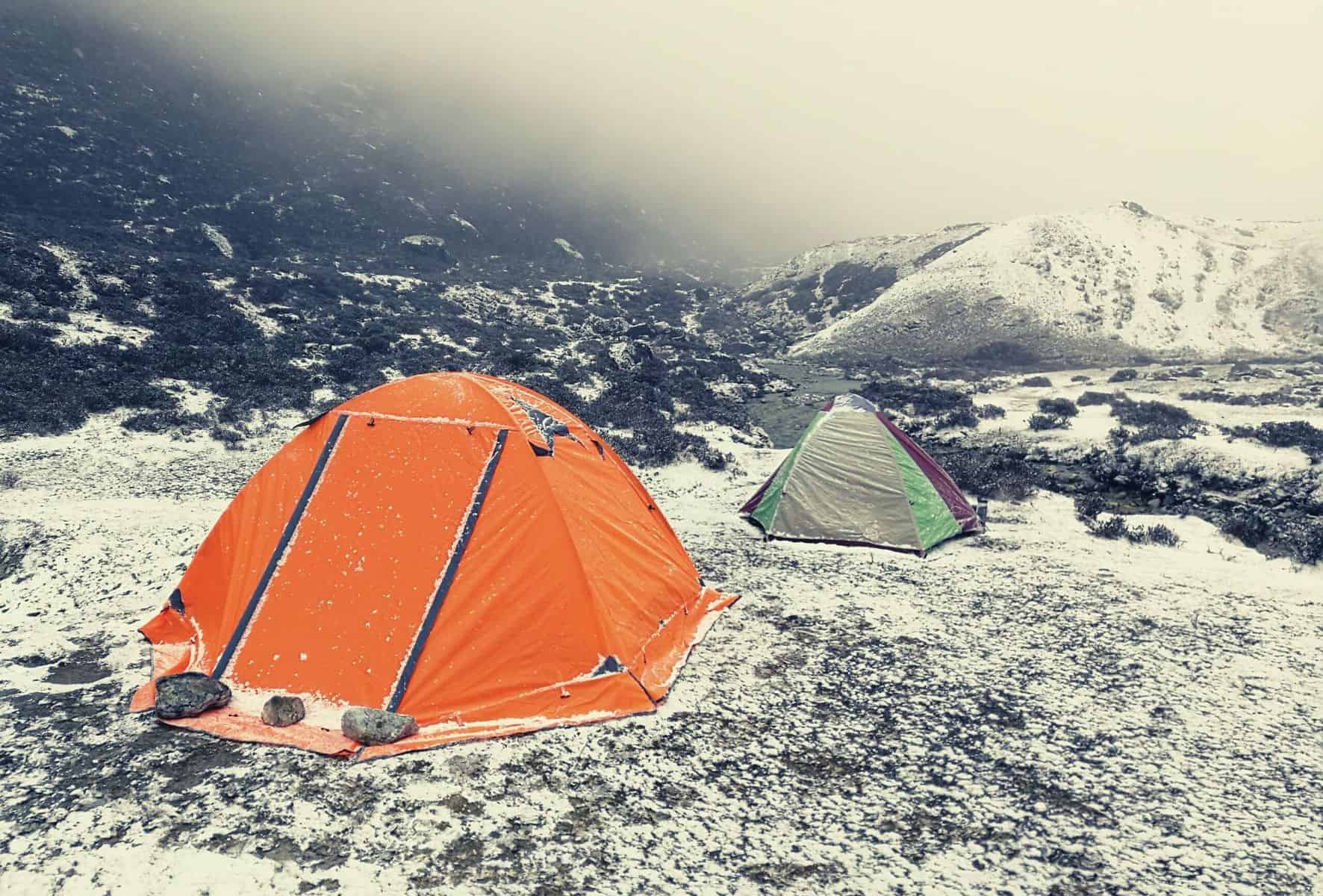 3-Season vs. 4-Season
The difference between a 3-season and 4-season tent isn't that obvious to casual observers. If you look closer you will notice the points that stand out. For instance, a four-season tent uses stiffer materials and single poles that make A-frame shapes to discourage sagging, snow loading, flapping, and bending under the wind.
Three-season tents use bows and bends in the minimalist pole structure; these tents create a boxlike tent shape that optimizes the ratio of inner space to weight. Four-season tents usually use nylon fabric instead of mesh; this way they can seal in warmth and keep drafts and drifting snow from getting inside the cocoon. These tents also have more guy-out points, higher-denier fabrics and more venting options than a 3-season tent.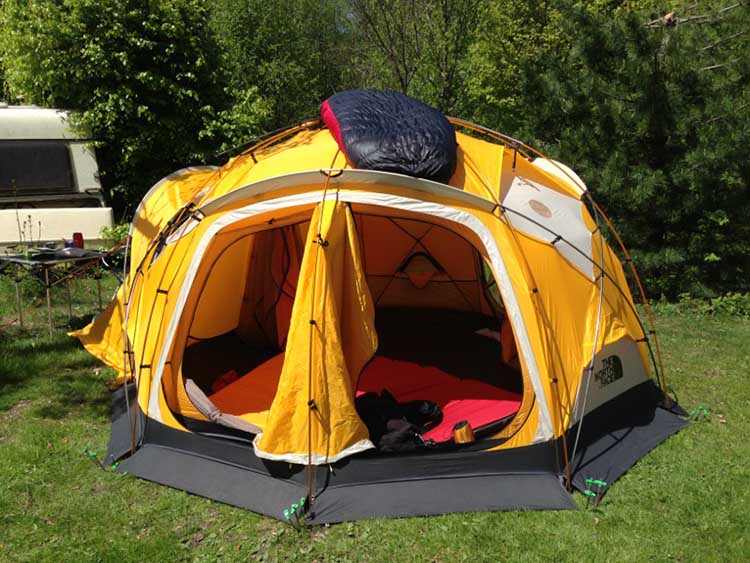 Things to Consider
Capacity and Weight

Among the first things to consider when it comes to shopping for 4 season tents are the capacity and weight. Capacity refers to the number of people that can be comfortably housed inside. The industry standards do not dictate the size of one person, so the capacity varies from brand to brand. What's a two-person tent for one brand, might be a tent for three people for another. Some brands give plus tents that have a little more space than their standards counterparts. The best way to learn the capacity is to know the exact dimensions. 
When it comes to weight, these tents are always a bit heavier than regular tents. This doesn't mean that you won't be able to carry the tent because manufacturers are constantly trying to reduce it. And while 2.25kg may seem like a light weight, when you put it on your back and go hiking, you'll realise that it's not that much light. Manufacturing is cutting weight on these tents by reducing the space of the tent, including fewer features, and settling on durability.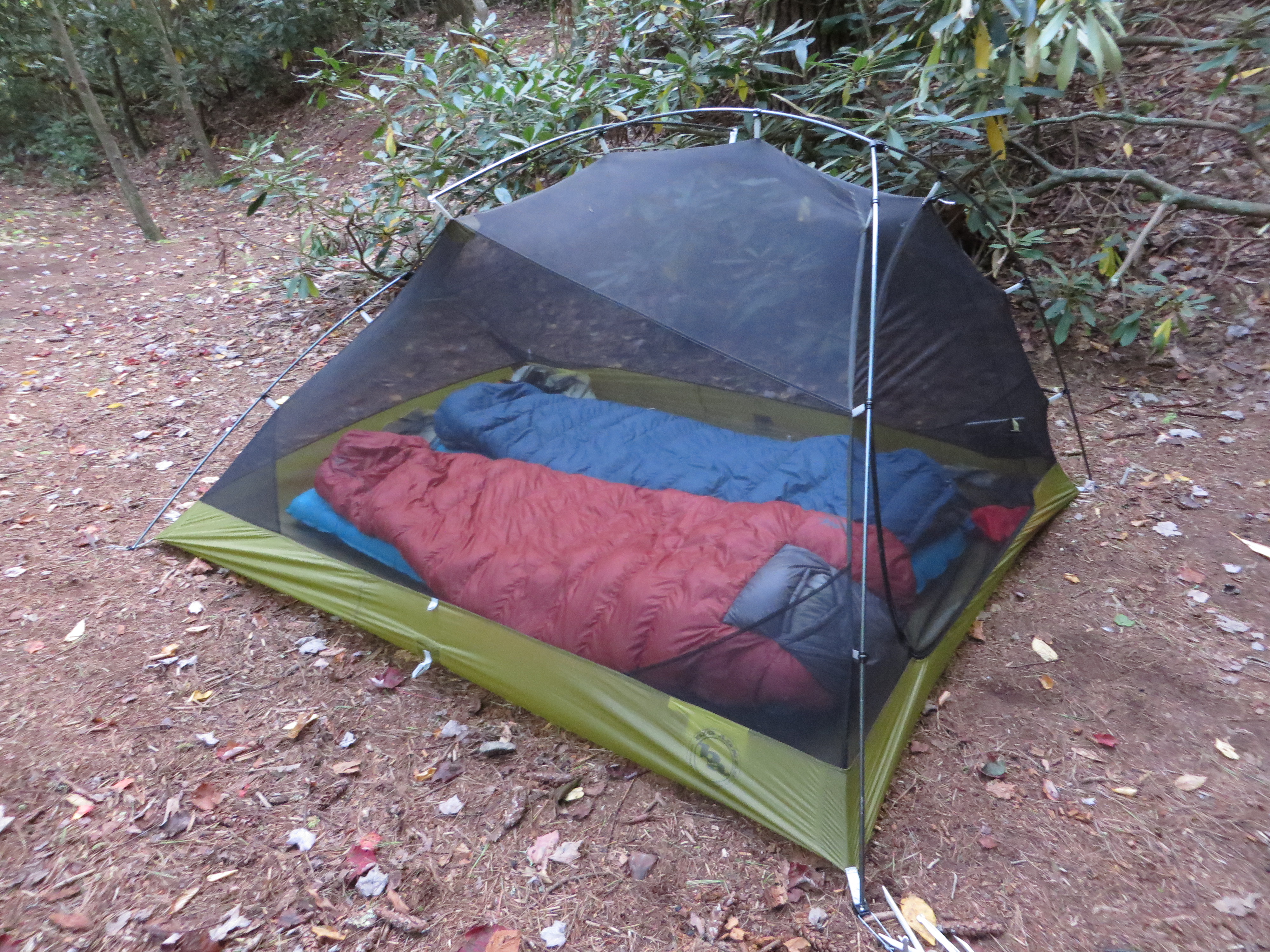 And while there are spacious 4 season backpacking tent options, they won't have it all – either they won't be too light, or they won't be as durable. You get the picture.
The ultra-light tents are quite popular today and they have lightweight and robust materials, but don't expect them to be that affordable. Also, keep in mind that some brands use the term 'ultra-light freely, even though their tents are far from that.


Ease of Setup
No matter if you're new to this or you've been camping your whole life, the last thing you need is a complex tent that requires too much effort and time to set up. Modern tents come with several features that make the set-up experience easier, allowing you to finish it in no time and enjoy your adventure.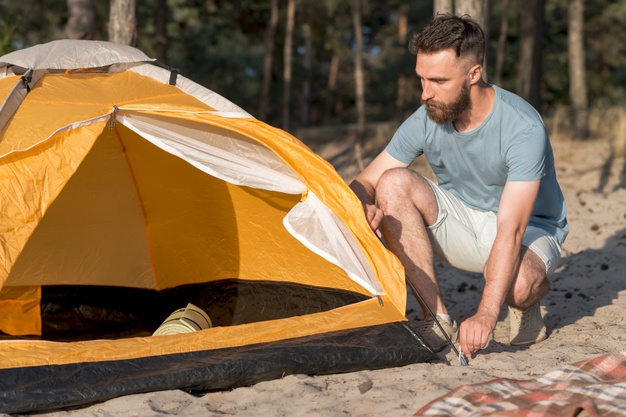 Some tents have a freestanding design; this means you don't need to use stakes. But, this design may be blown away by heavy winds. These tents are quite convenient to set up and reposition. Pole hubs make it easy to assemble your tent. Just follow the skeleton and seating segments one by one, and your tent will be set up quickly. You may find a tent that has colour-coding on its poles, which makes things clear about what to do.


Design and Materials

Тhe design impacts the tent's comfort and liveability. The tent's size can mean the difference between feeling uncomfortable and feeling cramped. Four-season tents have high-sloped walls and minimum floor space, so they may feel smaller than other tents of similar capacity.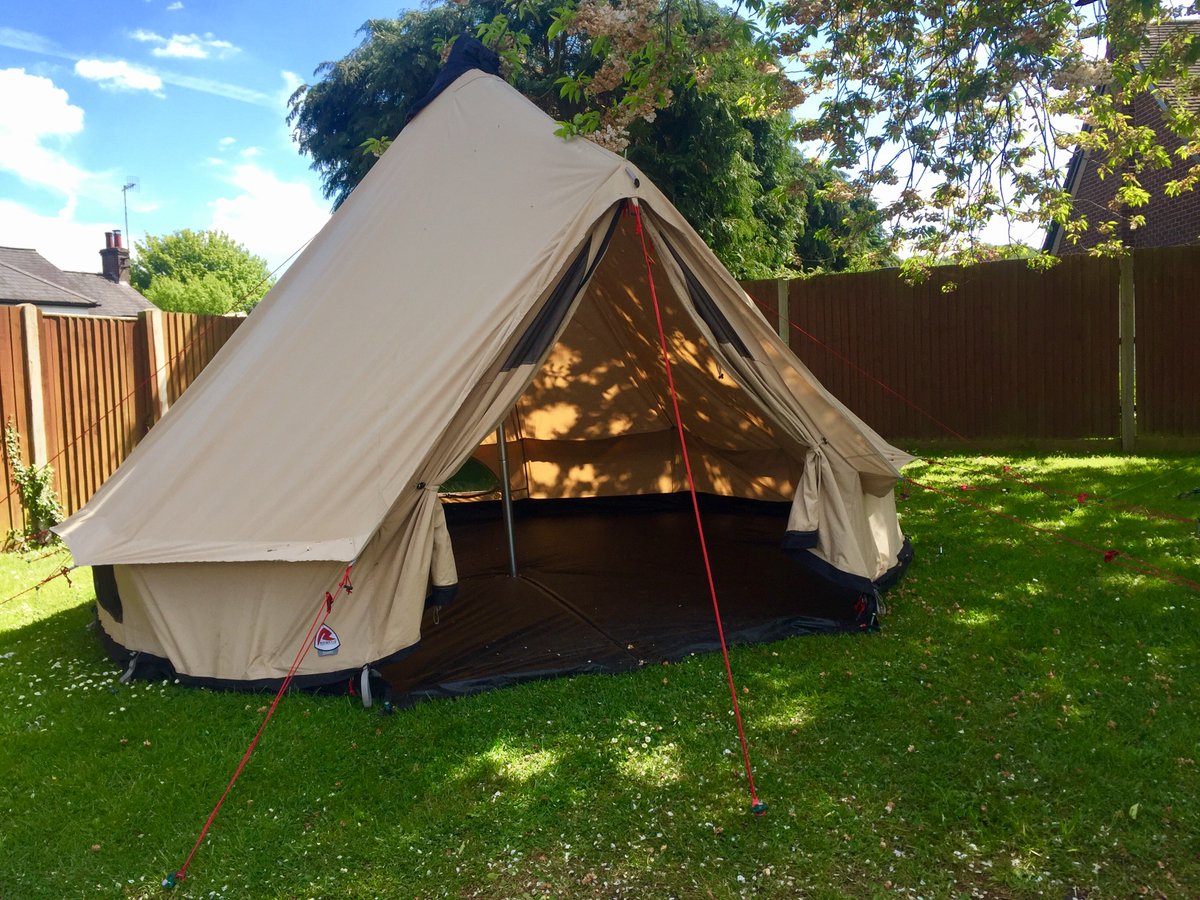 Four-season tents typically use nylon, which is durable and offers insulation and doesn't add weight. You can measure the durability of a material by its denier number (it tells you how much 9,000 meters of that fabric weighs in grams). Higher denier numbers give heavier and more durable materials. Lower denier numbers mean they are made of a more lightweight fabric that is less robust and more prone to wear and tear.