The Most Useful Aftermarket 4×4 Accessories for Your Ford Everest
Tuesday, 07 May 2019 09:37
Ethan Fox
Four-wheel driving is a synonym of adventure. Provided that you have the right set up, there are few places you can't go with your Ford Everest. Long holidays, weekend trips, or entire lifestyle changes are all possible with a great four-wheel drive and a good selection of accessories. The right choice of 4WD accessories should make your vehicle more comfortable, reliable, and functional. Taking into account the great array of choices on the market, even experienced four-wheel drivers can have a hard time choosing the most essential pieces, but that ends here. Take a look at our list of the most important Ford Everest aftermarket accessories below.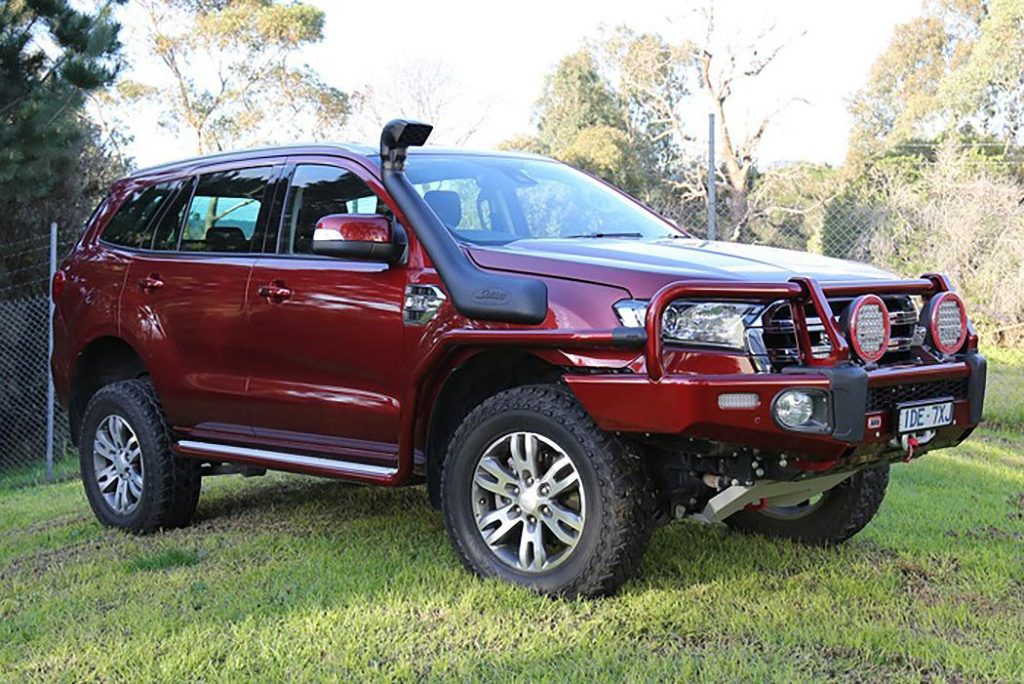 Snorkel
Since the air intake is located on the side and front grills, cruising down rivers and breaches can cause tremendous damage to your engine as water can easily get to it. Mounting a snorkel will help prevent this and even provide the engine with cooler and cleaner air. Getting quality Ford Everest aftermarket accessories is important, that's why you will need to get a snorkel with a high UV rating, so it can endure the merciless Australian sun.
Bullbar
A bullbar will serve as a form of protection and a place where you can securely mount your winches or make a recovery. They should sit high enough to fend off small trees, rocks, and animals, but low enough not to obstruct your view. Steel and alloy bullbars are the strongest ones but they also add quite a bit of weight.
EGT Gauge
An Exhaust Gas Temperature monitor (EGT Gauge) will show engine performance in real time as well as the occurrence of fuel problems or oil leaking. This is one of many Ford Everest aftermarket accessories meant to be used with a diesel engine.
Recovery Kit
You can either make your own recovery kit or get one already equipped with the necessary tools. A standard kit comes with shackles and a snatch strap but you can get one that also has a pair of recovery gloves and a tree trunk protector.
MaxTrax
To make recovery even easier, consider getting a pair of nylon boards called Maxtrax, which you can place underneath your tires. They provide extra grip thanks to their textured surface. They are also a great alternative in case you are not able to use a recovery kit.
Roof Racks & Awning
Filing up your off-roader until there's no room for other people is not a smart thing to do, instead, the smart thing to do is mount roof racks. Thanks to them, you will have more room in your vehicle and will still have all your stuff with you. You can also get an awning to protect you from the sun while breathing in some fresh air.