Essential Snow Gear Needed to Enjoy the Unique Experience of Snowboarding
Wednesday, 03 October 2018 10:21
Ava Anderson
If you're a long time skateboarder or surfer, it might not feel as intimidating to switch onto a new surface. After all, if you can handle the rough pavement and the unpredictable waves, why should a little snow feel any different, right? Well, like skateboarding and surfing, snowboarding also has some unique obstacles you need to overcome in order to successfully learn and enjoy this thrilling sport. The cold for one, presents the biggest challenge, as we Aussies are definitely not used to sub-zero temperatures. Although initially, it may feel troublesome, with the right gear, snowboarding can be quickly mastered.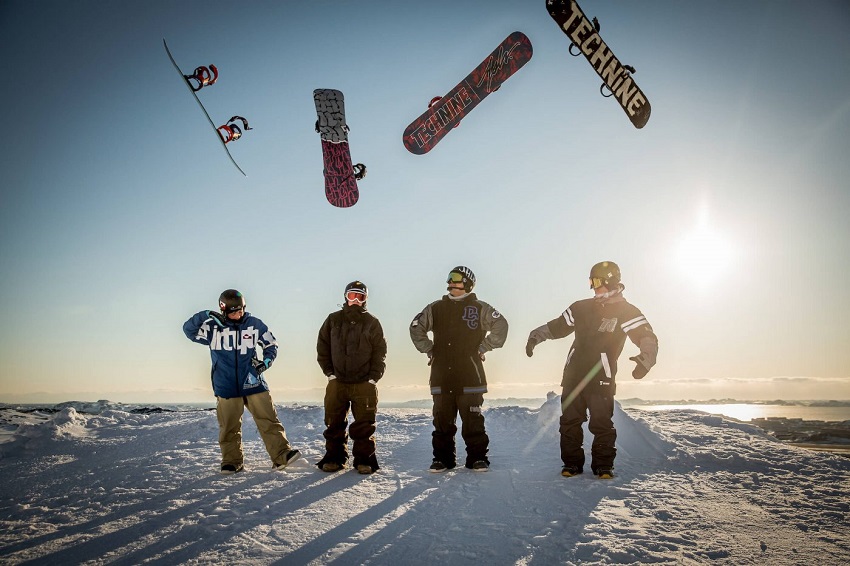 While skiing requires dragging around two skis and two poles, snowboarding is less complicated gear-wise. Besides the right snow wear (which we'll talk about in a bit), the only snow gear you need is a snowboard with bindings attached to it. On the market, there are dozens of snowboard types to choose from, but when you're a beginner it's best to stick to a basic flat profile board with a slight rocker on either end. If you find it hard to make a choice, it's best to tell the store employees that you're a beginner and they will provide you with advice on what the best snowboard for you is.
But the design isn't the only thing to consider when it comes to choosing a snowboard. Similar to choosing skis, you also need to pick a snowboard length that best corresponds with your height and weight. A tip for beginners is to choose a board that's a couple centimetres shorter than the recommended length as it will be easier to navigate while you learn how to transfer your weight properly.
When it comes to snow wear, boots are considered the most important element. Boots used for snowboarding are different than regular winter boots – they are specifically designed so that your feet securely fit into the snowboard's bindings. Before buying snowboarding boots, it's important to try them on. Because your feet will swell during riding, you should make sure that your toes are not squished at the end of the boots. Your big toe should just barely touch the front of the boot.
As for safety gear, a helmet is crucial! Never go skiing or snowboarding without one. And not a regular helmet that you'd wear biking or skateboarding. Helmets designed for winter sports come with an extra layer of insulation to keep your head warm. Snowboard goggles are another piece of snow gear that can keep you safe as they prevent glare as well as snow and debris from hitting your eyes.
When it comes to clothing, it's important to remember that the mountain can get very cold even if it's sunny. Staying warm and dry is essential if you want to have an enjoyable experience on the slopes. So, make sure you put on a water and wind resistant snowboarding jacket and trousers. Also, look for durable gloves made of synthetic or genuine leather that won't tear when you're making edge grabs.