R.M. Williams: Unique Australian Boots that Combine Utility & Style
Monday, 04 February 2019 13:54
Ethan Fox
If I had to choose only one pair of shoes to wear for the rest of my life, I'd pick R.M.Williams' Comfort Craftsman without a second thought! After all, these boots have served me well for about 4 years now, which is almost an eternity in shoes' years. But their durability isn't the only thing I love them for. RM Williams boots have a recognizable design which makes them the only shoes rugged enough for the outback while still polished enough for the street – which is just the kind of style I'm after. So, if you're contemplating whether it's smart to buy RM Williams boots, here a just a few reasons that can convince you.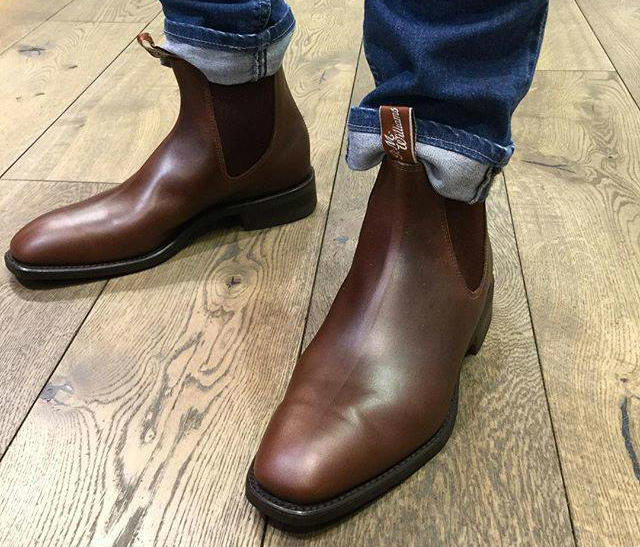 Constructed for Longevity
What makes RM Williams boots so different from other brands is that they are made from one continuous piece of heavy-duty leather that's seamlessly stitched together in the back. As a result, this makes them 100% waterproof and less prone to damage. What's more, the boots are completely hand-made in the Adelaide factory. It takes a week to create one pair which undergoes around 80 different manual processes. In the end, if it doesn't pass the quality inspection by two separate bootmen, the pair won't be sold. Talk about quality guarantee!
Made of Exquisite Leathers
Many people buy RM Williams boots because it gives them the peace of mind that they've invested in something with long-lasting beauty. The reason that R.M. Williams boots can retain their polished look for years to come is that they are made of quality full grain leathers. Depending on the look you're after, you can find boots made of yearling, kangaroo, veal calf or suede all of which are sturdy and refined materials.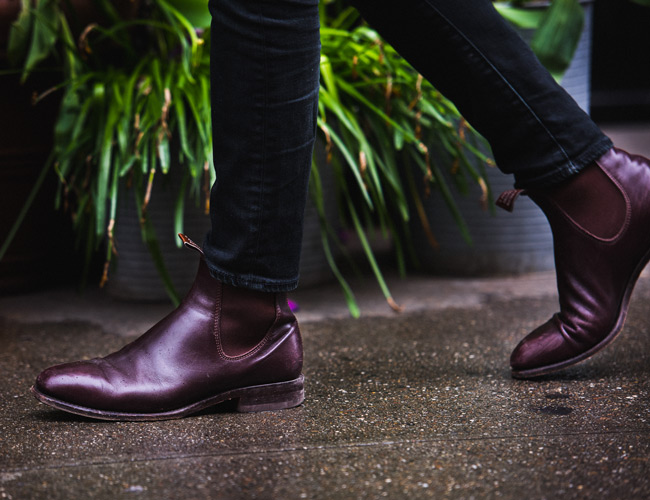 Fit for the Outback and Stylish Enough for the City
First of all, RM Williams are some rugged boots. They were designed back in the 1930s by the man RM Williams who wanted to give country workers, horse riders and outdoorsmen a shoe that they can put on efficiently and which will protect them against harsh of conditions. But even today, RMW boots are built for the same purpose. As I've mentioned, the heavy-duty leather makes them completely waterproof. What's more, they also feature a hard-wearing rubber sole which is non-slip and oil, acid and heat resistant, offering a perfect base to move through all kinds of terrain.
However, the classic RMW design can look great, whether you're out in the country or in the middle of Melbourne's CBD. The simplicity of the design allows you to combine these boots with jeans as well with a suit. In fact, these boots are gaining more and more popularity, being worn by famous people like Hugh Jackman, Nicole Kidman and Daniel Craig.