Feel the Unique Adrenaline Rush of Snowboarding: Snowboard Boots Can Make or Break Your Day on the Mountain
Thursday, 10 January 2019 12:44
Ava Anderson
Extreme sports are taking the world by storm. This is due to the fact that sports enthusiasts and adrenaline junkies are always trying to push the limits. Amongst these, winter sports are definitely in the spotlight of popularity, more precisely – snowboarding. If you are an adventure seeker, and you have the rush for extreme sports, then snowboarding is the right choice for you. But, first things first, before you can take the slopes and enjoy this exciting winter activity you need to gear up. A piece of equipment that can surely make or break your day in the snow are the boots. Have a look at the things you need to be aware of in order to make an informed decision.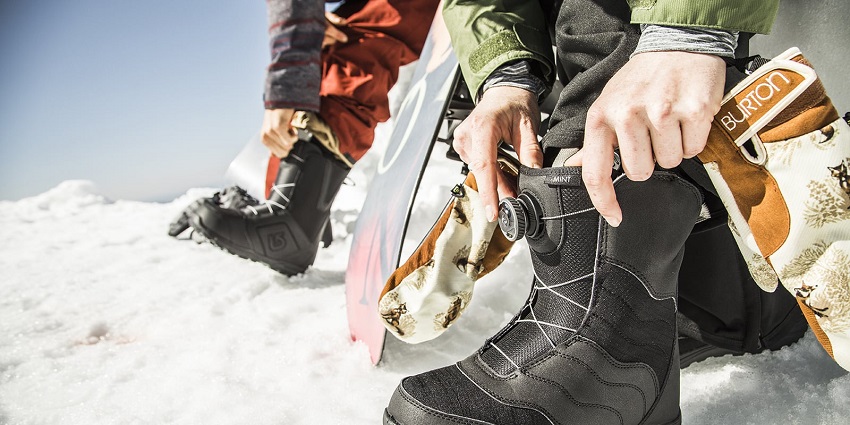 Fit
When purchasing brand new boots, be advised that they should be fairly tight. A reason for that is because they will develop their true size after several days of riding. They need time to pack out and adjust to your feet. Snowboarding boots are supposed to fit snugly, but not to a point that can cause pain. If your boots are a perfect fit you will be able to wiggle your toes inside. Another important factor is the heel hold. When your body, especially knees are driven forward, your heel should remain in place. This is important for board control and toe-side turns.
Boot Flex
Snowboarding boots have various flex ratings, starting from soft to stiff. Usually, beginner riders opt for a softer flex, but it all comes down to personal preference. Different brands have different ratings for boot flex. Many manufacturers provide a number rating from 1 to 10, one being the softest option, and 10 the stiffest one. Be that as it may, if possible, try them on before you decide, since flex ratings may vary from boot to boot.
Lacing Systems
Traditional lacing offers the most customizable fit. This means that you can adjust how much the laces will be pulled and tightened. What makes these laces difficult to use is the fact that they can loosen during the day, and in harsh winter days it may be uncomfortable to adjust them again. On the other hand, quick pull lacing offers a faster adjustment process than the traditional one. Many quick pull lacing systems also offer the zonal lacing – meaning that you can tighten the forefoot and ankle/lower leg independently from each other. What makes this system more convenient is that it can be simply tightened even while wearing gloves.
Liners
A liner is actually the inner boot within the snowboard boot. Liners are most often made of a lightweight, moldable material called EVA (Ethylene Vinyl Acetate). This inner boot provides the cushioning, stability and insulation each rider needs in order to ensure the comfort of the feet even after longer rides. There are two types of liners – removable ones (easy to dry out if they get wet), and ones that are permanently attached to the boot.