Dark Blue Wallpaper: A Creative Home Bursting With Glorious Decor
Wednesday, 20 April 2016 09:21
Ava Anderson
Wallpaper has certainly made a comeback over the last few years and it's not hard to see why. You can easily change your wall colour without having to go through to trouble of painting them. A particular trend that has been popping up is dark blue wallpaper. It might sound a bit extreme but the possibilities are endless and it can bring new life into an old room. It might sound dark for some of you but dark colours can bring depth and richness to a space that has none. Below we'll be going over different rooms that look great with dark blue wallpaper and just how you can style them.
Lounge Room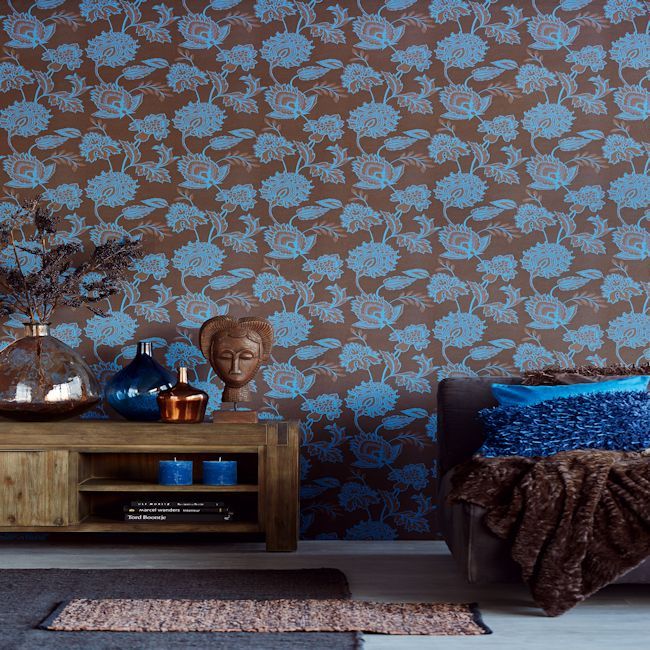 Dark blue wallpaper is a great choice for your living room. It looks flattering, especially when combined with white décor which balances out the darkness and keeps the room looking light and airy. Blue in the living room, when combined with white, has a sense of calm, cleanliness and freshness. It's a great way to get that beach vibe in a modern bohemian setting without it looking outdated.
Dining Room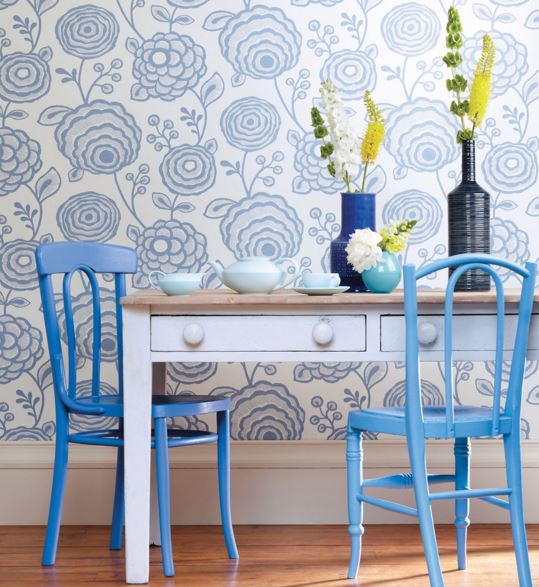 Dark blue wallpaper in a dining room really sets the tone for formal dining. It gives the dinette a regal, royal look. If you have a more family style setting, this might not be for you. For those of you who like to wine and dine in style however, you should consider this for your next meal. Combine with some gold touches and a chandelier and you have a gorgeous setting for your next dinner party. It can give you a feeling of success, elegance and power.
Bedroom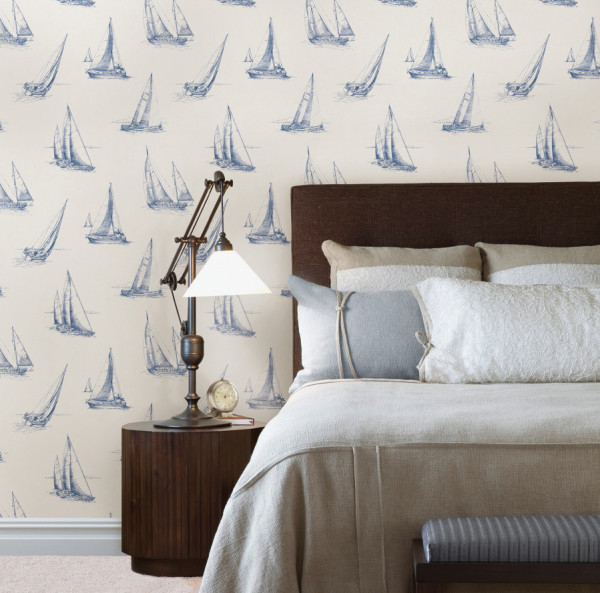 Bringing dark blue into the bedroom can be easy with a feature wall behind the bed that will give you an air of calm and security. It's a great colour for the bedroom as it is timeless and won't upset your eyes before you try to sleep.
Nursery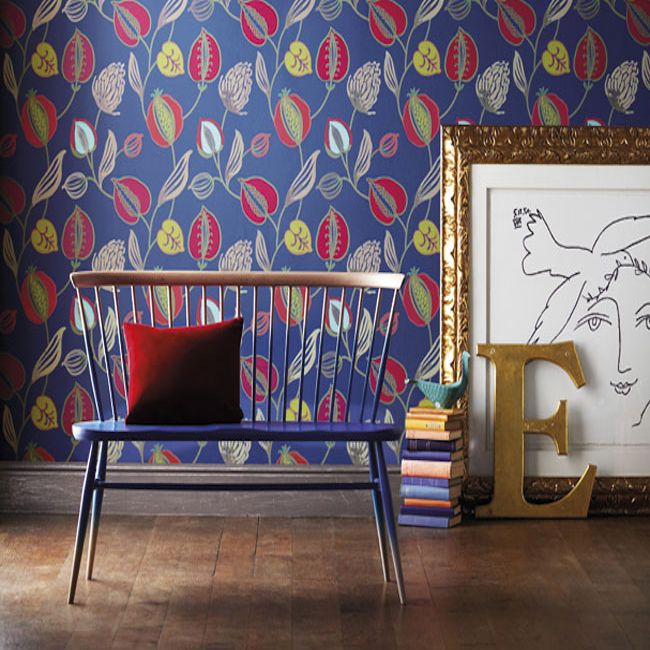 Now this might seem a bit far fetched for some of you, but trust me when I say it looks great when done right. If you are not someone who enjoys the pastel cliché, this is a great option that looks classy. Combine it with dark wood furniture and hints of white for a more nautical theme that goes well for both a little boy or girl. The great things about this combination are while your child ages you won't have to remodel the walls as this look is a classic – it will look great in all stages of your child's development. Of course, there are plenty of other accentuation-of-colours wallpaper ideas that can infuse nursery with style.
Bathroom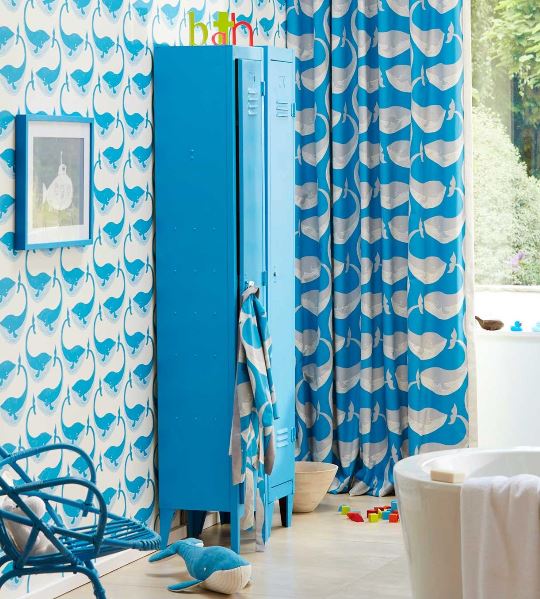 If you are someone who doesn't like those boring white or beige bathrooms than you should consider adding some dark blue wallpaper. It can look really great if you have wallpaper on the top half of the wall and tile on the bottom half. This is a great way to make sure that the room doesn't feel too small as well as keeping water at bay. It can look really crisp and clean when done right so don't shy away from trying something bold.