Benefits of Using a Forklift and the Most Popular Forklift Attachments
Tuesday, 12 November 2019 11:41
Ethan Fox
Forklifts are one of the most beneficial pieces of load moving equipment in warehouses and other commercial storage and shipping facilities. The reason why forklifts are so popular is because of their versatility, which is unmatched, thanks to the fact that they can have various different forklift attachments, making them suitable for any job. Forklift attachments can make any job easier, faster and most importantly – safer. However, forklift operators need to be perfectly trained to drive and operate not just the forklift, but also its attachments.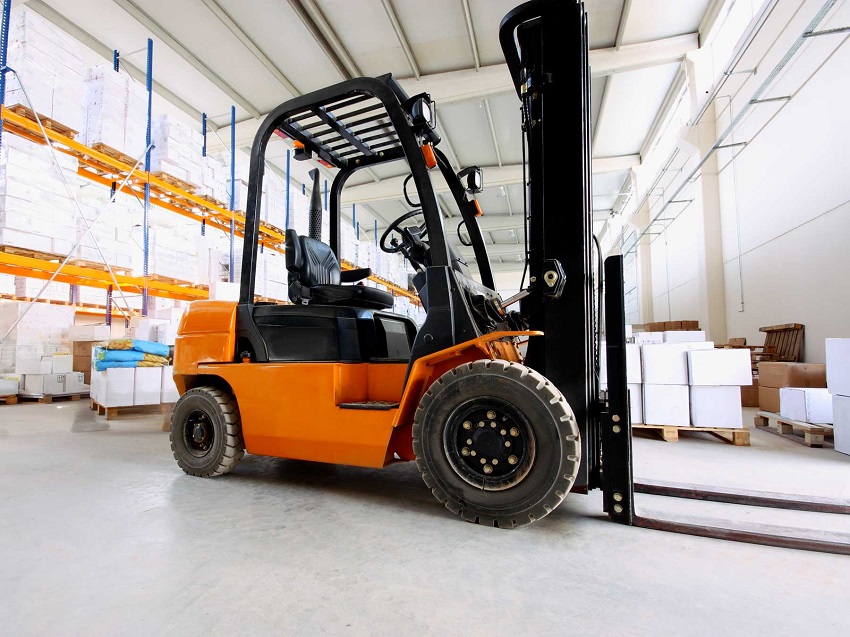 That being said, when using any type of forklift attachment, worth noting is that the centre of gravity of the forklift will be impacted and its load capacity will be reduced, making it less stable. This is due to the fact that you're putting weight in front of the point of support (the fulcrum point) on which a lever pivots. Therefore, it's crucial to drive the forklift as if it's partially loaded, even before picking up the load. For this reason, you should always drive the forklift with extra caution, and make slow and gentle turns. The operator will need proper training in fitting, operating and removing the attachment.
Before using a forklift attachment, you need to make sure the attachment suits the forklift you're fitting it to, and that it's suitable for the type of load you're managing. Further, it must be properly attached to an appropriate locking device, and the data plate on the truck should allow for the use of the attachment. In other words, you must know what your forklift's capabilities with an attachment are, even before you start operating it. Additionally, you must go through proper training for the specific type of attachment before using it. Choosing the right attachment for your application can dramatically increase the productivity of your logistics handling. So which attachment do you need?
Drum Grabber Forklift Attachment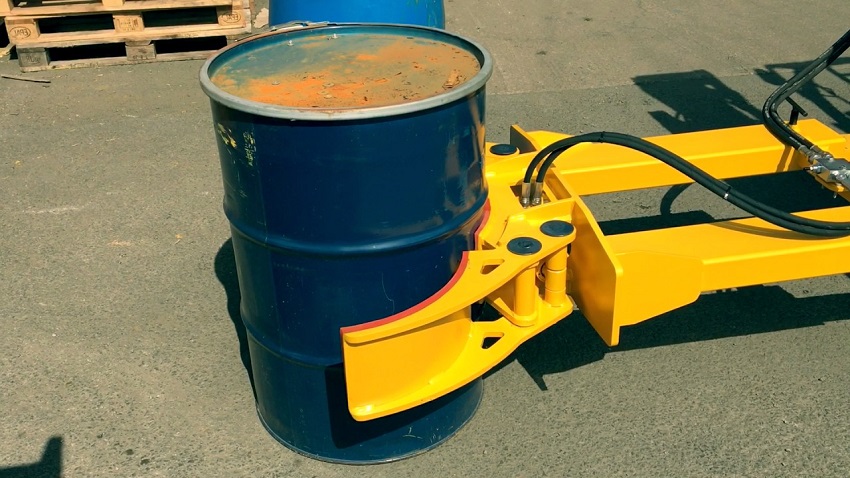 If your facility deals with drums on a regular basis, a drum grabber forklift attachment can be one of the best investments you will make. It allows you to safely grab and transport drums from one point to another, which can improve operational efficiency and staff safety at the same time. Drum grabber forklift attachments usually have a load capacity of about 500kg, and they're easy to attach to most forklifts. Further, the drum grabber forklift attachment is one of the most affordable attachments due to its simple design, which means buying it is a smart idea. Drum grabbers come in a few different varieties in terms of the number of drums they can handle, and the type of drums they can handle. For instance, there are forklift drum lifter models that are suitable for handling plastic drums, but there are also forklift drum lifter models suitable for lifting heavier steel drums.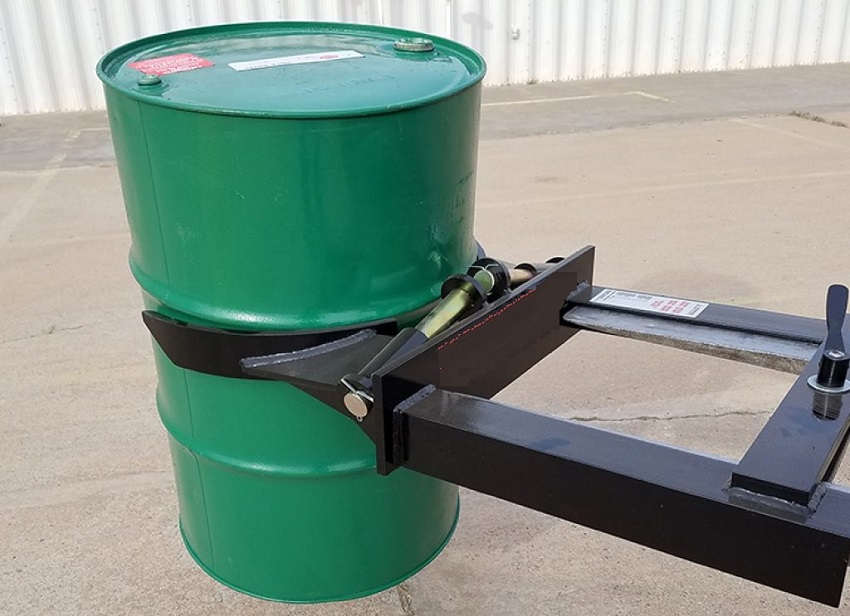 Side Shifter Forklift Attachment
Side shifters are one of the most popular attachments used in warehouses worldwide. In fact, most forklifts come with side shifters as standard. Side shifters allow you to shift the forks from side to side so that you can perform small adjustments, thus enabling alignment with pallets without manoeuvering the whole forklift. Some other benefits of using this attachment are faster pallet loading and unloading times, reduced fuel and truck wear and reduced pallet damage.
Fork Positioner Forklift Attachment
Another commonly used forklift attachment today, fork positioners allow forklift tynes to be moved further or closer away from one another hydraulically. This enables faster and more effective handling of differently sized pallets and oddly-shaped objects. This also enables the operator to align the forks with pallets faster and more accurately. These attachments reduce the manual work required to adjust fork positioning, thus improve load handling times. Further, you get reduced fuel and truck wear, and reduced pallet damage.
Paper Roll Clamp Forklift Attachment
Paper roll clamps, as their name implies, allow you to handle differently-sized paper rolls, meaning they're an application-specific attachment for industries such as paper manufacturing, newspaper printing, tissue manufacturing, and other paper industry products. These attachments can be ordered with automatic pressure controls which basically enable the allocation of proper pressure without crushing and damaging the paper roll. Also available are various different types of gripping pads, depending on the type of paper you're handling. The benefits of these forklift attachments are improved handling times, reduced paper damage thanks to the large selection of clamp pads and the automatic clamp pressure.
Push/Pull Forklift Attachment
These attachments are used for handling loads that have slip sheets instead of pallets. They pull to load and push to unload with the help of these slip sheets. Push/pull forklift attachments are most popular for bagged grain and seed, bagged cement, packaged food products and corrugated box handling. The major advantage of this attachment is that instead of using expensive pallets, it uses affordable slip sheets, thus reducing the necessary storage area, maintenance costs and damaged stock that's a result of old pallets. Push/pull forklift attachments are fast and easy to install, and they allow easy handling of goods.