What to Expect From an Aftermarket Exhaust System Upgrade?
Wednesday, 12 December 2018 07:57
Ethan Fox
Right now, the top 2 spots of highest-selling cars in Australia are both UTEs. You'd think that the main reason for this are tradies, and while they partially are, off-roaders and everyday commuters seem to prefer them over cars as well. The Ford Ranger and the HiLux are both extremely reliable and capable vehicles, and they perform well on and off the road. People who like venturing into the Australian outback can do so with both the Ranger and HiLux, without too much of a fuss. However, many still want to make the most out of their trip by adding some aftermarket parts for performance and protection. Aftermarket HiLux and Ford exhausts, bull bars, side rails, and recovery gear are just some of the parts and accessories that most off-roaders find essential for improving their experience.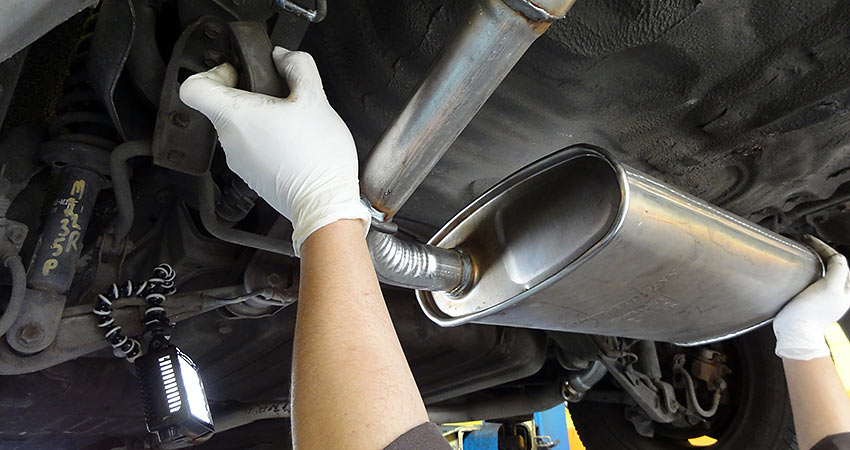 In this article, I'll focus on the most affordable performance enhancing aftermarket part that most HiLux and Ford Ranger owners buy before they get serious about off-roading – the exhaust system. Aftermarket HiLux and Ford exhausts, unlike their stock counterparts, are made of high-grade materials like aluminised and stainless steel. Both aluminised and stainless steel are extremely durable, as they have excellent rust, corrosion, moisture, and heat resistant properties. However, not every stainless steel exhaust is the same, as there are different grades of the material. The most popular two for manufacturing exhaust systems are T409 and T304. T409 stainless steel is the most commonly used one, as it's more affordable, yet is still very strong and has the resistant properties I mentioned above. T304 is a higher-grade stainless steel, but it's also more expensive.
Furthermore, aftermarket exhaust systems are made using special bending techniques for the pipe bends, which improves flow in and out of the exhaust. In other words, your engine gets more oxygen and cool air, while the emissions leave the system quicker at the same time. Plus, aftermarket pipes are usually wider in diameter. Not only does all of this improve performance, but it also improves the fuel economy. Besides the pipes, aftermarket exhaust mufflers aren't made to dampen the noise of your engine as much as possible. Instead, they can make your vehicle sound more aggressive. Additionally, polished mufflers can provide your vehicle with a more refined look.
You can find many different Ford and HiLux aftermarket exhaust systems thanks to their popularity and great demand, and pick one that will fit your specific driving needs. Aftermarket exhaust systems are the most affordable way to unleash extra horsepower and torque from your engine while reducing your vehicle's fuel consumption rate, which can prolong the longevity of your engine.