Advantages and Disadvantages of a Rear Wheel Carrier
Monday, 16 October 2017 07:15
Ethan Fox
I've had a wheel carrier for as long as I've had my HiLux, and frankly, it's one of the most underrated accessories I own. I rarely see other 4WD owners install any on their vehicles, which is surprising because I see and interact with them off the beaten trail (I'm an avid off-road enthusiast). So if you're debating whether or not you should invest in a HiLux rear wheel carrier, or any rear wheel carrier, for that matter, keep reading, as I'll try to explain the pros and cons of investing in one.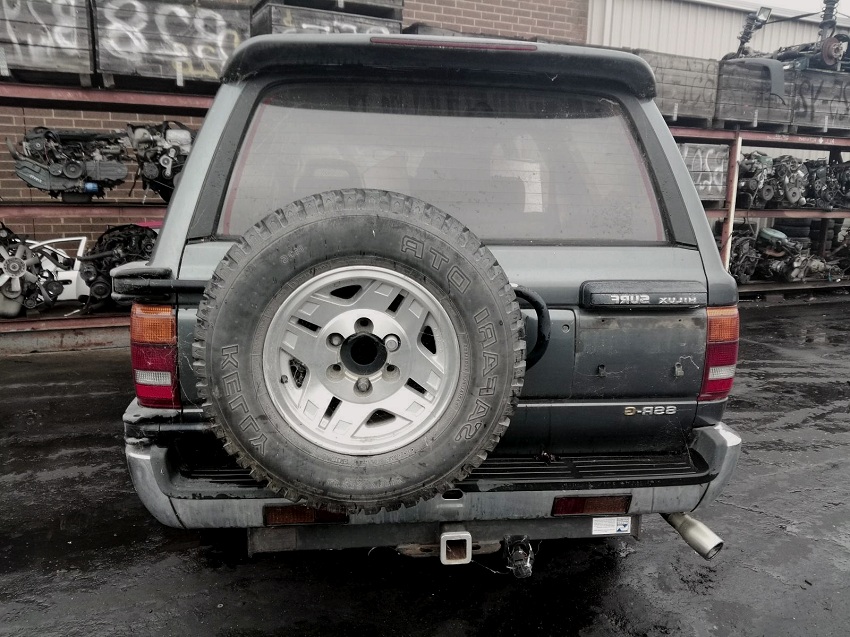 4WD drives, even though considered one of the toughest, have a few vulnerabilities when on the off-road. Typically, you'll see front-end protection in the form of a bull bar, side protection in the form of side-steps and rock sliders, but very rarely you'll see rear-end protection. People often times neglect the fact that when you go up and down in quick succession, your tow bar is dragged along the ground, or even worse, you can clip the rear bumper and dent a panel in it, or completely rip it off.
However, when you install a Hilux rear wheel carrier, and place two wheels on it, it can prevent a lot of potential damage which can cost you thousands of dollars. So instead of hitting your expensive panels, you'll hit the wheels you're carrying, and avoid all but maybe a few scratches on the paint.
Moreover, it can improve your towing capacity, as rear wheel carriers usually come with built-in jacking points. They can also improve your ground clearance and departure angle. The towing capacity increase is especially important in case you come across a fellow 4WD-er who's stuck and your vehicle's towing capacity is close around his vehicle's weight. This is possible because the rear wheel carrier spreads the load and reduces the chances of chassis damage.
One of the disadvantages that come along with it is the cost, as they're not the cheapest accessory around. They also add weight to the vehicle, just like any other accessory would. So it's essential you see the manufacturer's maximum weight capacity and make sure you don't surpass it, as that's illegal and extremely dangerous for you and every other participant on the road.
That being said, in my personal opinion, the pros by far outweigh the cons of having a rear wheel carrier installed onto your 4WD. If you can afford it, there's really no other reason you shouldn't get it. If you don't have any other accessories, you should be far away from the weight capacity of your vehicle, and the rear wheel carrier doesn't weight more than 100kg.