Want a Unique Home Interior? Bring in the Beauty of Stone Wall Claddings
Thursday, 24 August 2017 08:12
Ethan Fox
Isn't it interesting how whenever we think of making some improvements with our abode, spicing up the interior décor, or going for a renovation, we first have furnishings in mind, then art, lighting fixtures, or textures (rugs, curtains, cushions), and then maybe walls. It's in fact walls that can have a rather significant impact when it comes to letting the breeze of change in.
Apart from the usual options, such as wallpapers, wall decals, or murals, there's a unique way you can add depth and drama to your white, dull walls by bringing the beauty of nature inside and adding contextual versatility to them, with the help of wall claddings. Yes, you read that right, wall claddings aren't just for the exterior of homes, you know, and what's great about them is they are really durable, lasting for years to come.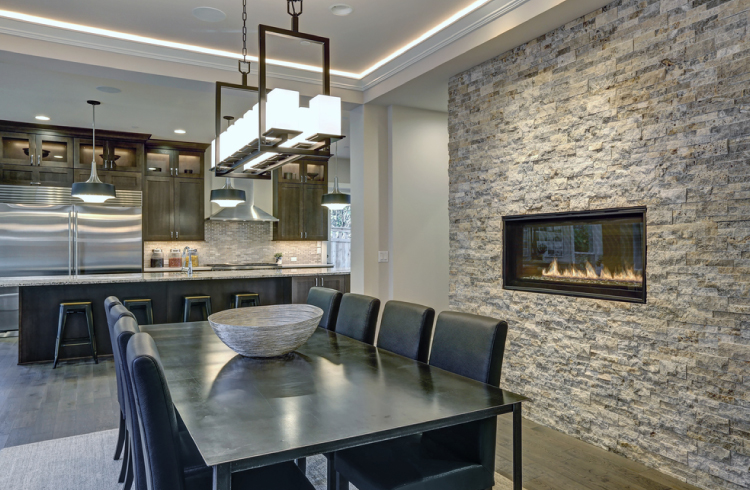 Since they are affordable, suited for all clean, untreated surfaces (even concrete or cement boards, and masonry walls), they are definitely making their way among wall trends. Having in mind they're also easy to install, even with column installations (great news for DIY enthusiasts!), and almost maintenance-free if not for occasional washing the surface to remove dust, you have more reasons to bring the beauty of stone wall claddings to your home. You might end up so in love with them, that you'd consider adding them to your fireplace, and floors.
As there are different types of stones, from sandstone, and limestone, to quartz, you can bet the result would be eye-catching, enhancing the aesthetics in your home with a variety of textures, shapes, and colours. The beauty of this wall treatment is you have the freedom to choose whether you want to make a grand impression by installing stone cladding in your entryway, divide two rooms by placing it in-between, more so if it's the case with an open room, or cover up a whole wall to spice up the ambiance – you can let inspiration strike you, the choice is all yours.
You'd be surprised to know stone claddings can even help your home get better acoustics, and cut down on energy costs as they make the wall thicker, affecting more energy absorption and reflection. Besides, taking into account they bring nature to your indoors, you can easily fit them in no matter your style – they can match modern, Scandinavian, coastal, as much as traditional. If you're up for refreshing your nest with organic charms, count on bringing life to your walls with claddings.