Uses for Power Generators: More Than Just Backup Power for a Home
Monday, 11 September 2017 12:01
Ethan Fox
A power outage can happen at any time (without any warning) and can either be a temporary or prolonged loss of electrical power, depending on what causes the electricity to fail.
Australia's harsh weather is often the main reason for electricity faults and can cause significant damage to the electrical infrastructure. One of the biggest power outages occurred on the 3rd of February 2011 when 170,000 homes were left without electricity due to the tropical Cyclone Yasi which caused significant damage to the affected areas. But electricity outage can also occur due to circuit overloads, electrical equipment failure, large trees that obstruct power lines or damage to utility poles that are usually a result of car accidents.
When the power is out a backup power source can supply electricity to the entire house or commercial space, thus allowing you to continue using your lights and appliances. A power generator is the most practical and often the least expensive backup source of electricity.
While the term generator has a Latin origin and means maker or creator, power generators don't create electricity. Instead, they make use of mechanical energy to produce electrical power. This method of operation is based on a process known as electromagnetic induction. Although, electrical generators are most commonly associated with home use in case of a power outage, they can also be used for other applications.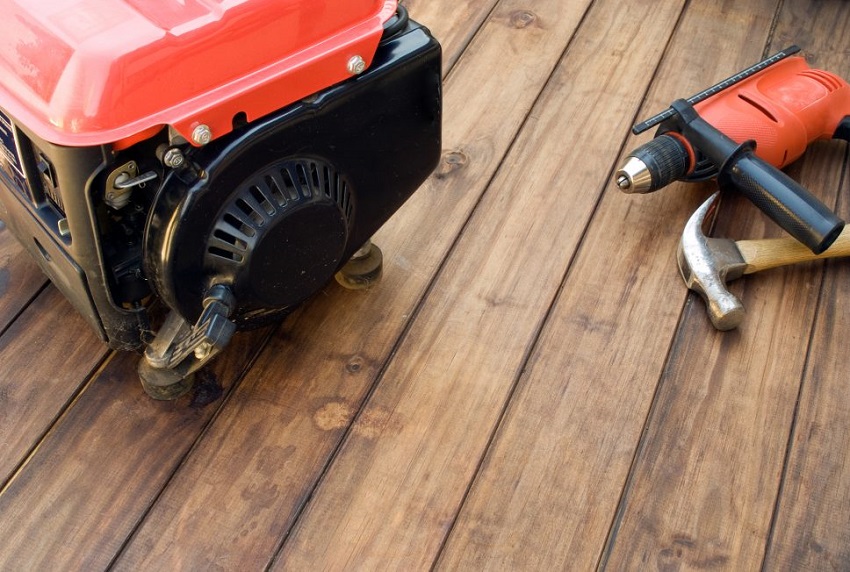 Power Outage
Regardless of the size of your company and the type of industry you work in, a power outage can shut down crucial operations of your business. Therefore, investing in power generators is the best way to avoid damage to expensive equipment and loss of important files due to an unexpected power outage. With a practical and efficient generator you will ensure power is available to your commercial facility at all times. It's designed to serve as a secondary power source for your devices and machines, so when electricity failures occur the operations of your company won't be disrupted.
Emergency Farm Use
Farms are places that require a continuous source of power, so that farmers can tend to their crops and livestock properly. Storms and other natural disasters are the main cause of power outages on farms. To avoid damage to their electrical equipment used to feed the livestock and keep the crops fresh, all farmers should have an electrical generator that can keep the farm up and running in case of an emergency, such as circuit overloads.
Construction Sites
Many construction sites don't have access to mains power hence, power generators serve as the main source of power. The electricity provided by generators is used to power all the necessary equipment and machinery, which makes them essential for the safe, efficient and productive operation of any construction site.
Caravanning in Remote Locations
Power generators are not only designed to power your home or commercial space in case of electricity failure, they can also provide electricity for your caravan and make your outdoor trip in the wild safer and more enjoyable. You can use your generator to power different types of electrical equipment in your caravan including your electrical stove, microwave, air conditioning, TV and hair dryer.