Cycling Clothing Buying Guide
Wednesday, 21 April 2021 06:51
Ethan Fox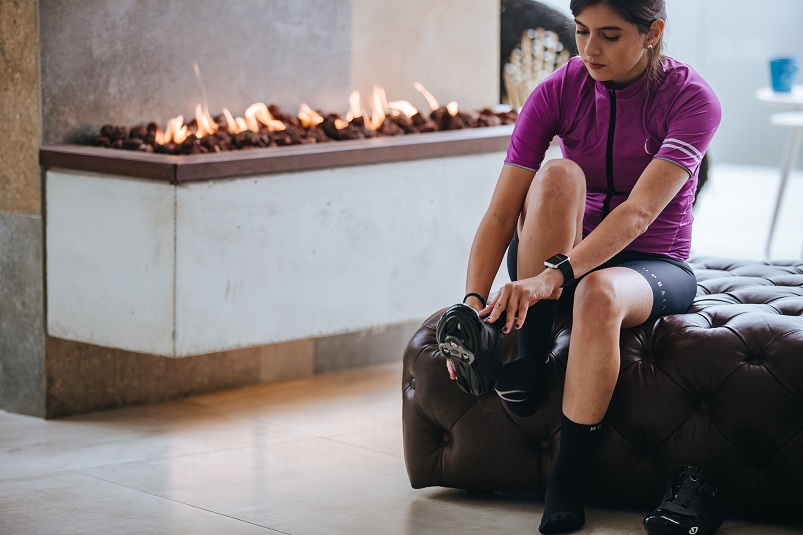 It's true that you can ride a bicycle without special bike shoes, without a good tight-fitting jersey or stretch fabric shorts. That's because cycling has many different meanings for different people. Nevertheless, if you are cycling as a sporting activity or if you are road cycling, then good bicycle clothes can make a whole lot of difference.
Not only do they look good, but they are also a great way to keep you safe while riding, because they may have features to increase your visibility on the road, like reflective panels or fluor colours, and they allow you to move freely. Moreover, bicycle clothes also help you go faster and protect you from wasting energy because they are more aerodynamic.
What's So Special About Specialised Bicycle Clothes?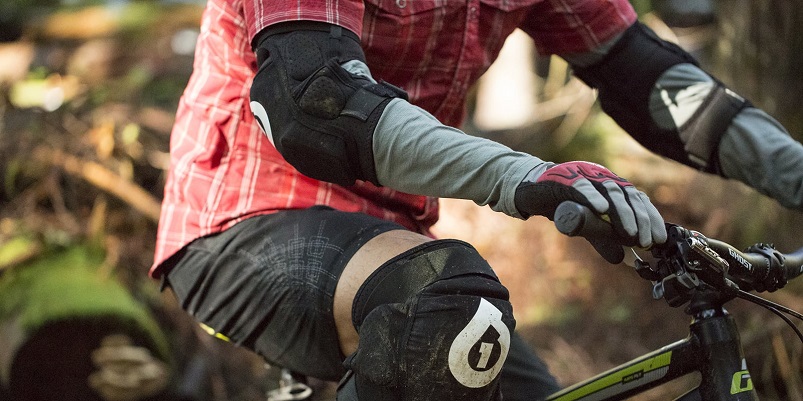 The main reason why cycling clothes are a good investment regardless of whether you going on the road, travelling by bike or simply cruising, is comfort. The tops and legwear made for cycling are designed to fit you properly and keep your lower back covered when you are leaning forward on the bike and while your body is doing all the movements that the activity requires. This means that the top you'll wear, whether it's a short sleeve t-shirt or a long sleeve cycling jersey, will have a longer back and the pants are designed with a higher waist at the back.
Furthermore, bicycle clothes are designed to withstand different kinds of weather, which is another reason why they are a good choice if you like cycling as a sport. There are of course bicycle clothes for different weather conditions, which means that you'd have to choose according to the climate conditions in which you are riding. For instance, if the weather is colder, you can get a quality long sleeve bicycle jersey and a pair of cycling tights, or if you'll be cycling in summer you can go for short sleeve jersey and shorts or bib shorts. So, if you are just starting, you need to purchase the essential cycling clothes, including tops, bottoms, shoes, gloves, and, of course, a helmet. 
While you can ride in your jeans if you are simply cruising around town, if you need to feel comfortable like for longer rides, you need cycling clothes that won't restrict your movements at all. Cycling clothes stay with your body as you ride because they are made of comfortable stretchy material. But aside from being stretchy and moving with you, the fabrics used for bike clothes are generally water-resistant, moist-wicking, breathable, fast-drying, etc., for even more comfort.
Cycling Tops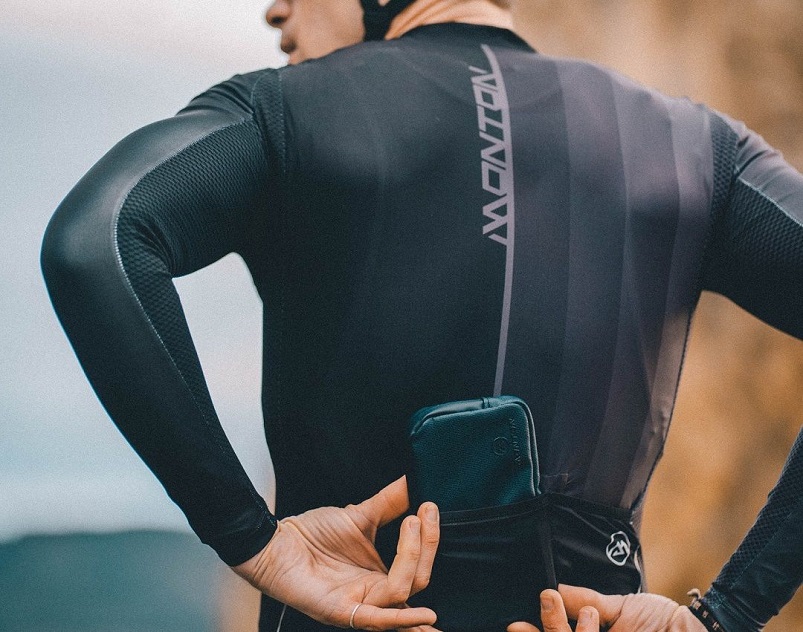 There are different types of cycling jerseys, but they are generally designed to be close-fitting and generally, they are made of stretch fabric. Some have a zip on the front, full of half-length and most of them come with a high neckline. They are designed to keep the rider's lower back covered when they are leaning forward over the handlebars. If you are looking for more warmth for cool conditions, a long sleeve bicycle jersey is a great option, because sometimes they can be windproof or water-resistant for extra protection.
Under the jersey, you should wear a base layer. This layer goes directly on your skin, and it helps move sweat away from your skin, which means that it can keep you warmer when it's cold outside, and you need more warmth, but you should also wear it in hot weather because it can keep you more comfortable. Furthermore, you should get a cycling waterproof jacket with longer back and long sleeves, or a sleeveless gilet, to go over your short or long sleeve bike jersey in case you have to ride in wet weather. Cycling jackets can usually be folded and kept in a back pocket.
Cycling Bottoms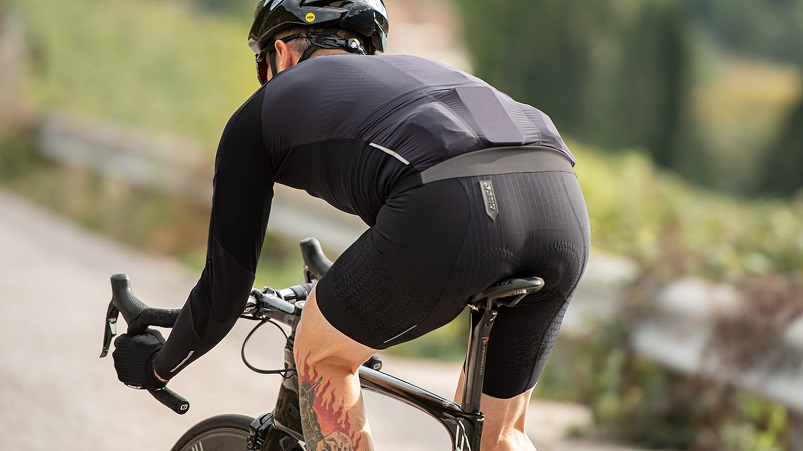 Of course, if you are commuting or touring, you can also ride with trousers or jeans, but if you need something more comfortable, padded shorts or tights are vital pieces of bicycle clothes. They are worn without underwear and are made from stretch fabrics. The legwear for bicycle riders can be either tights, for full-length for cold weather, three-quarter lengths, also known as knickers, for transitional seasons, and shorts for warm weather. Furthermore, you can get them as shorts/tights or as bibs. While the waistband on a pair of tights or shorts can roll down, bibs come with shoulder straps, meaning that they can stay in place better, which is why a lot of riders prefer them.
Footwear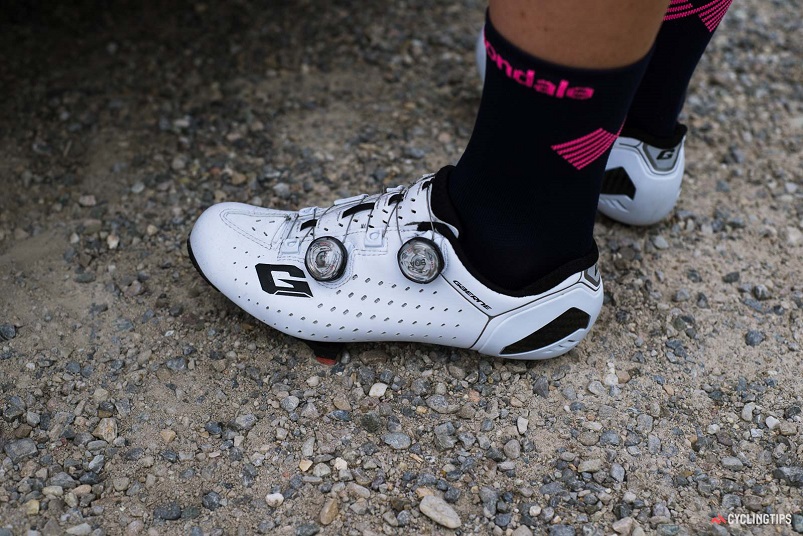 From regular sneakers to special bike shoes with cleats that attach to the different types of bike pedals, there are many different choices of footwear you can use for riding your bike, depending on the style of riding or the reason why you are getting on your bike. The main features of cycling shoes are stiff soles and their fit. Cycling shoes with cleats aren't comfortable for walking. If you are riding more casually, or simply commuting or touring, you can go for shoes with recessed cleats, because they are easier to walk in, and they were developed for mountain biking.
Since staying dry is one of the main things you need to worry about when buying clothes for cycling, you need to find the right socks as well. Socks for cycling are made from thin, moist-wicking fabrics. Usually, they feature a thicker layer on the sole for padding. Riders often wear merino wool socks, to keep their feet dry and warm, as well as insulated.