5 Unique Toys For Kids That Encourage Intellectual Development
Wednesday, 17 December 2014 14:04
Ava Anderson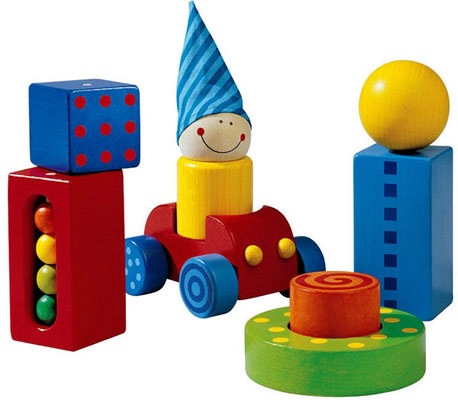 'Decades of research have documented that play has a crucial role in the optimal growth, learning, and development of children from infancy through adolescence.'
American Academy of Pediatrics
Kids are naturally curious and constantly learn new things. They constantly observe and explore their surroundings, which is how they identify things and sounds. It is crucial for parents to encourage kids' curiosity since it will help them develop, both mentally and physically. Curiosity also stimulates a child to want to learn more, get imaginative and creative.
From ABC's and reading books to numbers and counting things, the early years of play are the most important for child's future success in school and life as well. Since the best way to stimulate your child to learn is with appropriate toys, here we've selected 5 unique Toys for kids that encourage intellectual development. Check them out, pick and choose the perfect one for your child.
Elmer Dominos ( Age 3+)
Domino is a very popular table game that has been around for generations. It's very easy to play and encourages comprehension. Stimulate your child's creative thinking and attention with Elmer Dominos which feature Elmer and friends on one side and dominoes on the other. These fun and colorful giant floor domino cards are perfect for stimulating memory and problem-solving skills.
Stacker (Age 1+)
One of the greatest toys for kids are stacking toys because they help children learn about size, shape, weight, texture, distance and density. And because this activity requires focused concentration, it will help your child develop his/her thinking skills. Putting the pieces one on top of the other and knocking them down will surely keep your kid very entertained.
Shape Sorter ( Age 2+)
Fun and challenging, shape sorter is a classic toddler favorites. It will help your kid develop the hand-eye coordination and problem solving skills. By figuring out how to match and place a particular piece into appropriate opening, kids learn shapes and to categorize.
Wooden Puzzle (Age 1+)
Puzzles help develop child's concentration and problem solving skills. They usually fall under 'learn&develop' category of toys for kids. Most of them are made of quality wood and feature a beautiful finish. They are easy to play with and help kids explore.
Soft alphabet caterpillars
Long and bound, soft alphabet caterpillars make learning fun. Featured with the alphabet letters on one side and with pictures on the other site, they will help your kid learn all his/her letters and also associate them with the corresponding picture.