Sawyer: Water Filtration Systems You Can Trust
Friday, 19 February 2021 07:08
Ava Anderson
The average adult human body contains up to 60% of water. That just goes to show why being hydrated is so important. Consuming the recommended amounts of water throughout the day is crucial for our health in a lot of ways – from balancing body fluids and electrolyte levels to maintaining a healthy weight and lubricating the bones and skin, etc.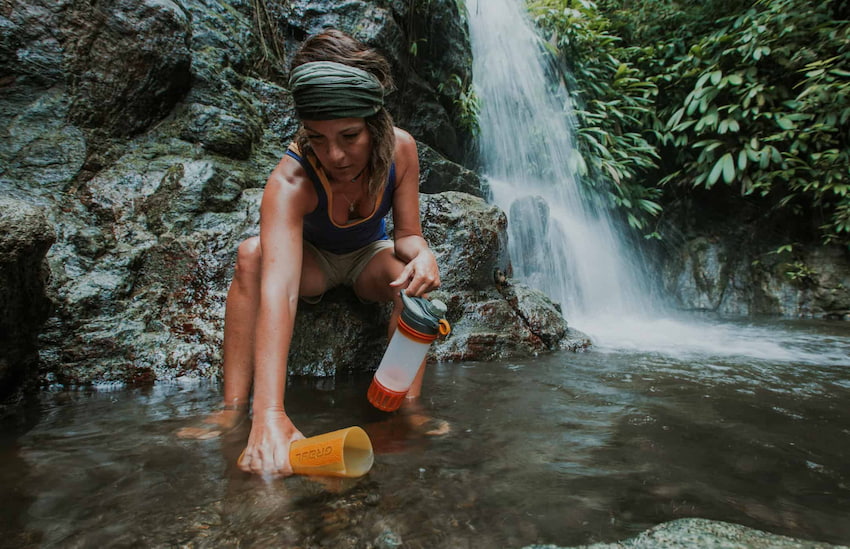 But besides making sure we get the recommended daily intake of H2O, we should also pay attention to the quality of the water we drink. The consequences of drinking contaminated water can be just as harmful as dehydration. Nausea, diarrhea and other gastrointestinal problems, intestinal or stomach cramping, aches and pains, even death are just a small part of the dangers caused by drinking contaminated water.
And just to be clear. If the water you drink looks and tastes fine, it doesn't always mean it's completely safe to consume. Some water pollutants, such as bacteria are often undetectable by sight or smell. That leads us to the question – "How to make sure that the water we drink is safe for our health?". There isn't a one-size-fits-all answer to this question, taking into consideration people's lifestyles and living conditions. But there's a practical solution that a lot of people worldwide rely on whenever they want to ensure they drink 100% clean water – water filters.
On the market, you can find a variety of filters that help remove impurities and lower the contamination of the water using a variety of methods from fine physical barriers to chemical or biological processes. And out of the various water filtration systems, Sawyer is the most trusted brand worldwide to deliver clean, high-quality water, and there are a lot of reasons behind this.
The Most Effective Water Filtration Technology
The reason number one to invest in one of the water filters by Sawyer is the innovative water filtration technology they use. This technology is actually inspired by kidney dialysis and uses specially made fibres to prevent the hazardous pollutants from getting into the water you drink. To improve their products additionally, Sawyer's team developed the hollow filter membrane technology that increases the filtration rates and the filters' longevity.
These filters include tiny "U" shaped micro-tubes that allow water to enter their core. The micro-tubes are made of special fibres that have micro-pores, not larger than 0.1 or 0.02 micron in size. These pores are smaller than the molecule of most bacteria, protozoa, viruses and spores, such as E. Coli, giardia, Vibrio cholera, Salmonella typhi, etc., thus preventing them from penetrating through the fibre by trapping them into the tubes, while the decontaminated, clean water passes freely through them and gets safely into your glass.
This combination of innovative engineering provides the user with a powerful filtration device that ensures 99.99999% filtration of germs, 100% of the time. In other words, there are no bacteria or viruses that can get through this superior water filtration system.
In addition to the high-quality technology, the handiness and the durability they offer, every Sawyer water filter is triple-tested before leaving the factory. These rigorous standards are in place to ensure that the Environmental Protection Agency's (EPA's) recommended filter removal rates are met or exceeded.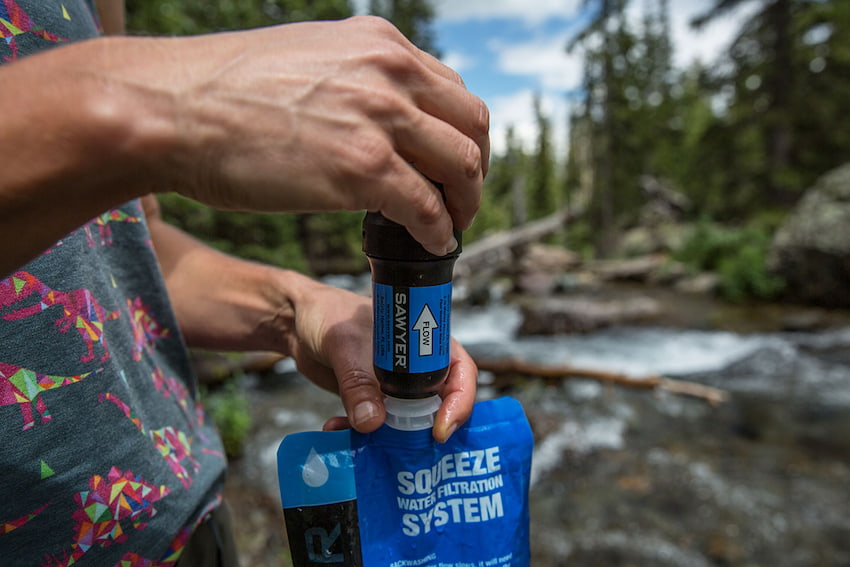 Ideal for Outdoor Adventures
Taking people's needs and preferences into consideration, the brand implemented its superior water filtrating technology into different types of outdoor water filters, making them the best ally on your hiking and camping adventures. These water filters are portable, ultra-lightweight and durable, and come in different sizes – from the ones that can filter over 500 gallons of water per day, to the ones that fit into the palm of your hand, which makes them the perfect match for every backpacker.
There are outdoor filters that can be conveniently attached to the standard disposable water or soda bottles. And for those who want a more permanent solution, or are sceptical about drinking water from disposable plastic bottles, there is the 1L Sawyer water bottle, that is 100% BPA (Bisphenol A) free, which has an internal filter included. This makes it the ideal, ultra-lightweight solution for hiking, camping or emergency preparedness.
In addition to the bottle filters, there are also collapsible squeezable pouches in different sizes. This squeezable pouch is made of Mylar foil, which is also 100% BPA free and can be filled in any lake or river, or under a faucet, depending on the conditions you're facing. Once you fill the pouch with water and screw the filter on, you can drink directly from the filter, or squeeze the water into other bottles or glasses.
Most outdoor filters by this brand can filter over 3 785 400 litres of water over their lifespan. They are also easy to clean by simply rinsing them with a big syringe of water. So, when getting ready for your next hiking, camping or another outdoor adventure, in addition to a practical headlamp for hiking, a first-aid kit, and some warm clothes, you may also want to pack a Sawyer water filter.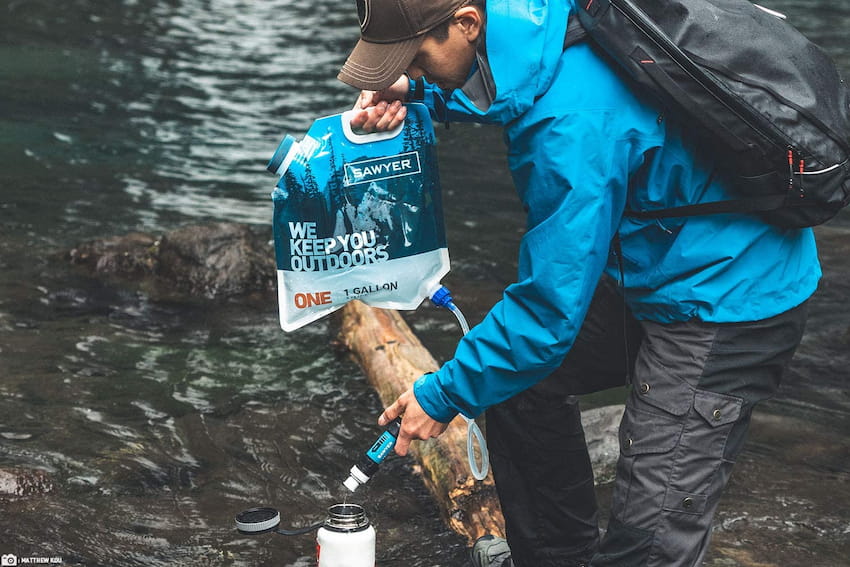 A Must-Have Addition to Every Sink
Except for the squeezable pouches, and different bottles, there are Sawyer water filters that can be attached to every standard faucet tap (17-20mm in size). By attaching this filter to your kitchen sink, you'll be sure to get safe and crisp water for you and your family.
Aside from the standard kitchen, these sink filters come in handy for caravans, campgrounds, foreign hotels, Airbnbs, and other situations accompanied by questionable sources of water. They are completely small and lightweight and can fit into any drawer, toiletry bag, or emergency kit. When you finish filtering the water you're about to drink, simply increase the pressure of the tap water to make sure the filter is rinsed, which maximises the filter's flow rate and longevity.
With this little gadget in the size of the palm of your hand, you'll be sure that you and your most loved ones are provided with clean and safe water for over 10 years, anywhere you may go!