Night Time Women Runners Assemble! The Gear for Better & Safer Experience
Tuesday, 28 January 2020 07:43
Ava Anderson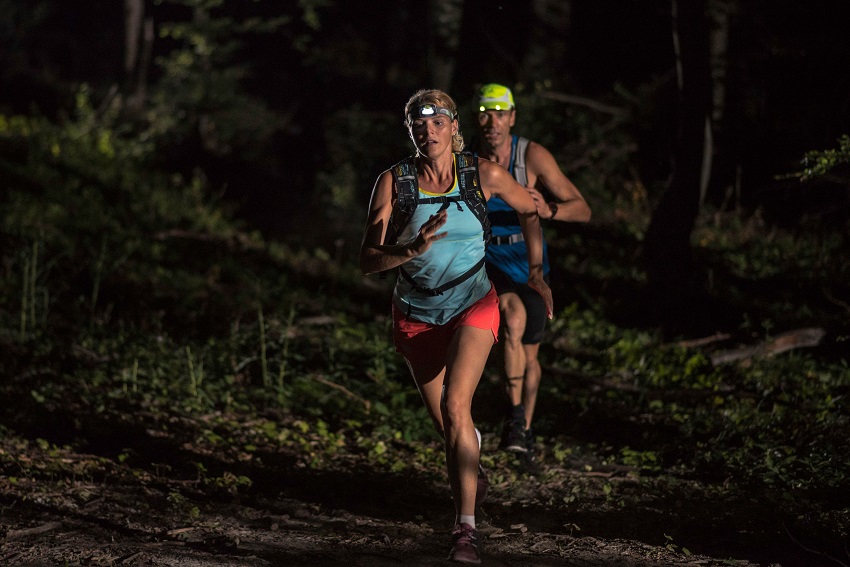 While there are some that prefer early morning runs, I'm not really a morning person. I find it hard to motivate myself and get out of my comfy bed earlier than 7 am, which is usually the time I start getting ready to head off to the office. Therefore, I've started running at night, something that has helped me sweat off all the stress from the day and clear my mind whilst enjoying the tranquil half-empty streets. But I'm quite aware that running at night doesn't always get the best reputation – many considered it to be a bit unsafe especially for a woman. But with the right gear, there is no need to not end up your day this way.
How to Run Safely at Night
Headlamp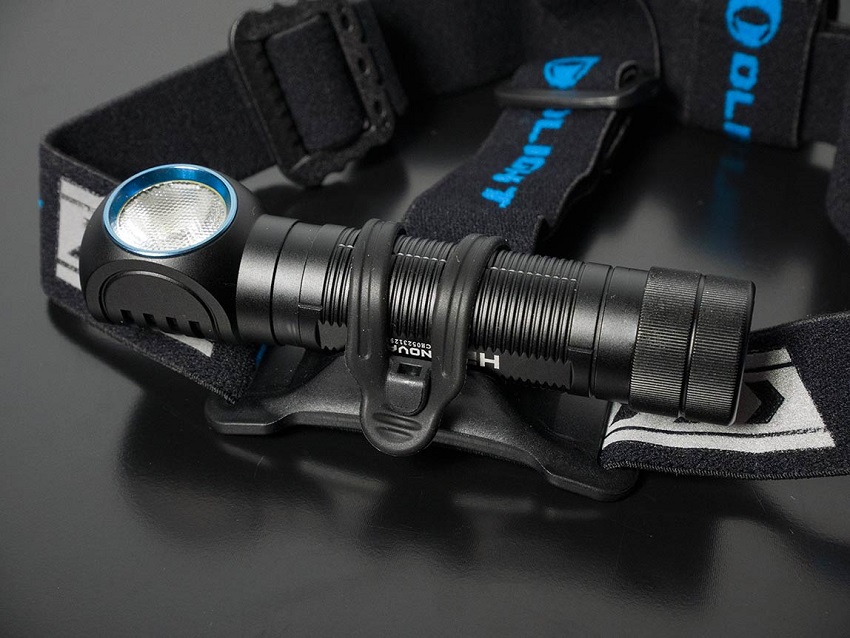 It's needless to say that being well aware of your surroundings is of pivotal importance when running at night. Therefore, you'll need a good source of light. Although a torch is an option, it's better to have your hands free. Running while holding something in your hand can limit the natural movement of the arm because it won't swing with its full range of motion. This can lead to decreased running efficiency.
For greater convenience, you want not just any but a rechargeable headlight. This runs on batteries that can be charged many times using a USB charging cable, unlike the single-use batteries. Once recharged the battery can last up to many hours, so you don't have to worry about running out of light in a dark situation.
Also, since you are going to be moving, you'll need a rechargeable headlight that fits right on your head so that you don't end up with a headlamp that moves from side to side as you run. Choose one with velcro strap so it can be adjusted to fit your head perfectly. If you are planning to go trail running, then pick a headlamp with more lumens – the more the lumens the brighter the bulb will shine (think 300 lumens and up), while headlamps that are capable of cranking 200 lumens should be fine for city routes.
Running outdoors also means being better prepared for the weather elements. On that note, you want your running headlamp to be made of quality materials in order to be able to stand some abuse (think aluminium, not plastic). It's also recommended that it's water-resistant so it can deal with rain and ambient humidity. Extra features like dust and shock-proofing are always a good idea.
Reflective Gear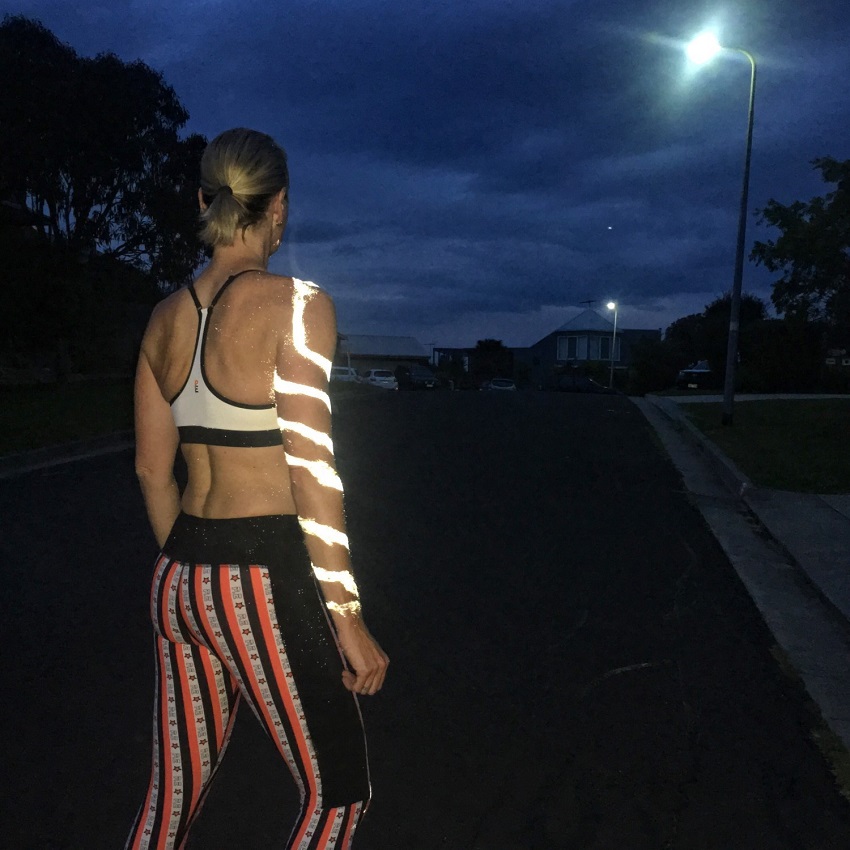 Aside from the headlamp, reflective gear is also considered a must for a nighttime run. When it comes to the type of reflective apparel and gear there are many options you can choose from. Reflective running belts with LED lights will enable you to be seen from afar, plus they can be a great place to store small items. Socks with directional oriented sphered mirrors that reflect light and reflective vests should be also considered. If you are running on a chilly night when the temperatures drop down, you can choose a jacket with reflective lines and waterproofed material (brands like Nike and Adidas have a great choice). These will not only help you stand out in the dark, but they'll protect you from the elements. You can't go wrong with any of these safety gear options whether combined or used solely for your night runs.
However if you don't want to bother with reflective gear because you think that they will restrict your movement, you can simply buy a reflective skin spread. Much like a deodorant, this spread can be easily applied on the skin, like on your arms or on the back of your legs to create a reflective stripe. This way you can be easily seen in poor lighting conditions by drivers and cyclists without wearing extra apparel.
Apps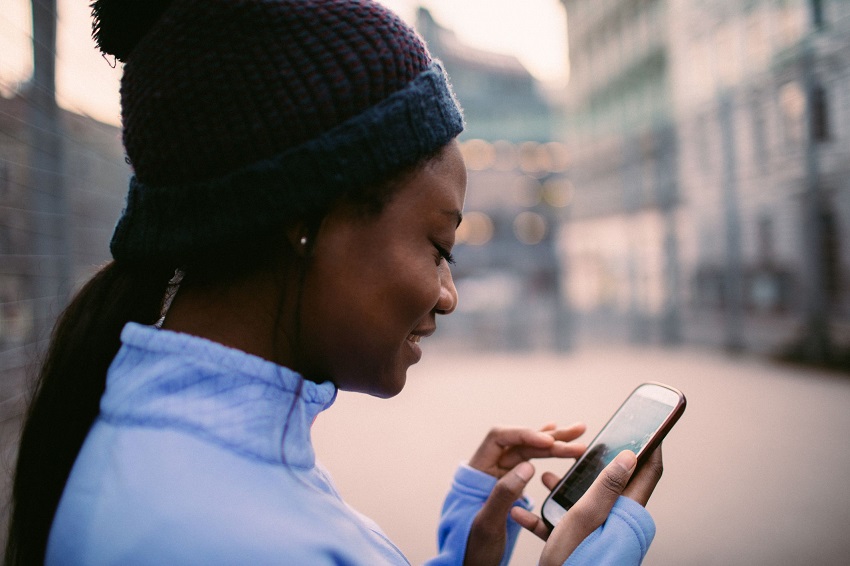 Finally, it's always advisable to let someone that you are off to a night run and the time you are planning to get back. Luckily there are many apps like Kitestring, Road ID, bSafe, ReactMobile and Fearless that can help you feel a bit safer. Fearless, for instance, is very easy to use iPhone application that can be downloaded from the Apple store. The way this app works is by broadcasting your GPS location to your trusted contacts. All you have to do is put the app in a standby mode with a single tap so that it's ready to alert to three contacts of choice. If you feel you are in danger, all you have to do is double-tap the app which immediately sends SMS to your trusted contacts. So, even if you feel a bit insecure and scared about running out at night, there is no need to just accept this fear when there are ways you can address it.