Camping: The Unique Preparations of Bringing Living Outdoors
Thursday, 22 September 2016 06:33
Ethan Fox
Motorhomes combine the convenience of your home with the mobility of a motor vehicle in a neat compact package. It is perfect for a family vacation, an outdoor festival with your friends, or cooking meth in the desert. But, even if you buy a motorhome with all the optional extras and it seems like it has all your camping needs covered, chances are, you'll be missing something when you take it out for the first time. Although motorhomes are big and have a ton of features, with only a small number of motorhome equipment pieces, your next outdoor adventure can be much more comfortable and enjoyable.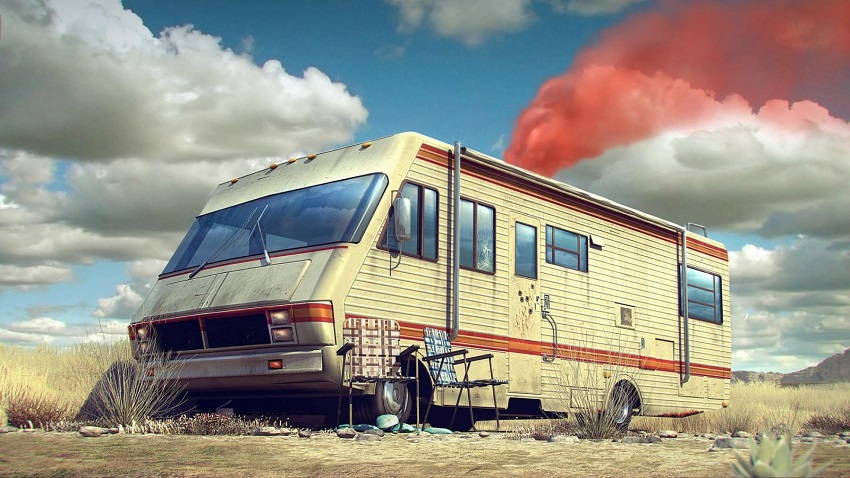 There is a huge variety of motorhome equipment available on the market that can be used to upgrade both the interior and the exterior of your motorhome. In fact, there is so much gear out there, that it might be overwhelming when you are shopping for the first time, which is why I've come up with a list featuring the most common gear used to enhance both the space and functionality of your motorhome.
You can start with some structural accessories that can help you transform your motorhome to increase living space or functionality. For example, it is always good to add some extra security features for your doors and windows such lock systems. This way you will feel much safer when you sleep or when you have to leave the vehicle. Window accessories such as drapes or blinds are also very useful because they give you the ability to control the amount of daylight that enters the vehicle. Of course, space management is very important when you are living in a motorhome and this is where awnings come in. Awnings are a tent-like contraption that comes in various sizes and can stand independent or it can be fixed to the vehicle. It provides additional space and shade for sitting outside, sleeping, and storage. And finally, you need to have a ladder and steps for easy access around your motorhome.
Next your should get some electrical accessories. Extra power stations and battery systems are essential, especially in today's age of technology. But, they are more than just a phone charger. Power packs can be used to run various appliances or jump-start you vehicle in case the main battery dies. Other electrical accessories include extension cords, inlets, fuses, solar panels, and so on. And remember to consult a professional for advice on your electrical system.
Water supply is crucial when you spend time outdoors which means you should be equipped with hoses, filters, pumps, tanks, connectors, and so on, so you can manage both fresh and waste water.
And finally, you should have heating or air conditioning accessories to make sure you are comfortable despite the external weather conditions. These accessories can run on gas, electricity, and there are also some eco-friendly options that use renewable energy.
In order to buy all the right accessories for your motorhome and maximize its functionality and comfort, you should always consider different situations like the location, the time you'll be spending, or how many people will be staying in the motorhome. Happy camping.