Inverter Generators: Unique Power Technology
Thursday, 11 December 2014 13:07
Ethan Fox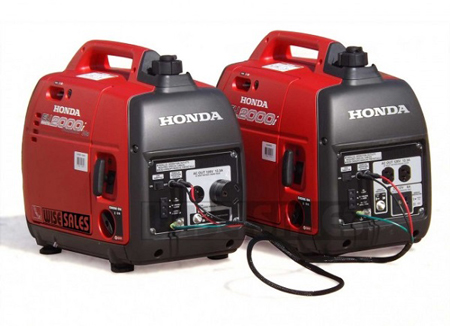 Sudden and unexpected power outage situations can cause many problems in your home or business office. To be sure that no electrical device will stop running when you most need it, you need a powerful generator. The generator is a machine capable to create steady electrical power which can be used for powering standard electrical devices and appliances.
There are different generators on the market, and each generator comes with specific capabilities and wattage capacity. You may ask: With so many types and brands of generators to choose from, how I'm supposed to know which is the best for my home or business office? Generally you can choose between stationary generators and inverter generators. Which generator to choose will depend on your personal needs and preferences.
Today, the inverter generators are more popular than the traditional stationary generators. That's because these generators offer more advantages and benefits than the conventional models. The inverter generators are number one choice for many households in Australia and beyond. The top reasons why most people in Australia choose inverter generator rather than a conventional generator are:
Lightweight – The inverter generators are known as lightweight machines. Thanks to this benefit, you can move the generator easily from one place to another where it is needed. You can easily transport the inverter generator by your car and use it in remote places where no power outlets can be found.
Compact – Most inverter generators that can be found on the market come with compact size. You can keep your inverter generator anywhere in your house, like garage or basement. Lightweight and with compact size, the inverter generators are ideal machines for every home or small business office.
Clean and Reliable Power – Unlike the conventional generators which produce power with varying wattage, the inverter generators produces clean, steady and reliable power which can be used for powering even the most sensitive electrical devices, like laptops, smart phones, tablets, etc.
Quiet operation – Furthermore, the inverter generators don't produce high level of noise. This is one of the reasons why you should consider buying an inverter generator rather than a conventional one. You won't upset anyone in your neighborhood when using an inverter generator inside or outside your house.