Choosing a Unique Mailbox for Your Home: Explaining the Different Types
Wednesday, 14 August 2019 11:48
Ethan Fox
Over time, technology has become the standard for written communication. Be that as it may, traditional door mail is still in use, and besides the sudden growth of email and social media – it's still not completely replaced. Even though the way people receive their mail at home hasn't evolved much, the mailboxes in which the postman leaves your belongings have been through some changes. Let's explore the types in more details.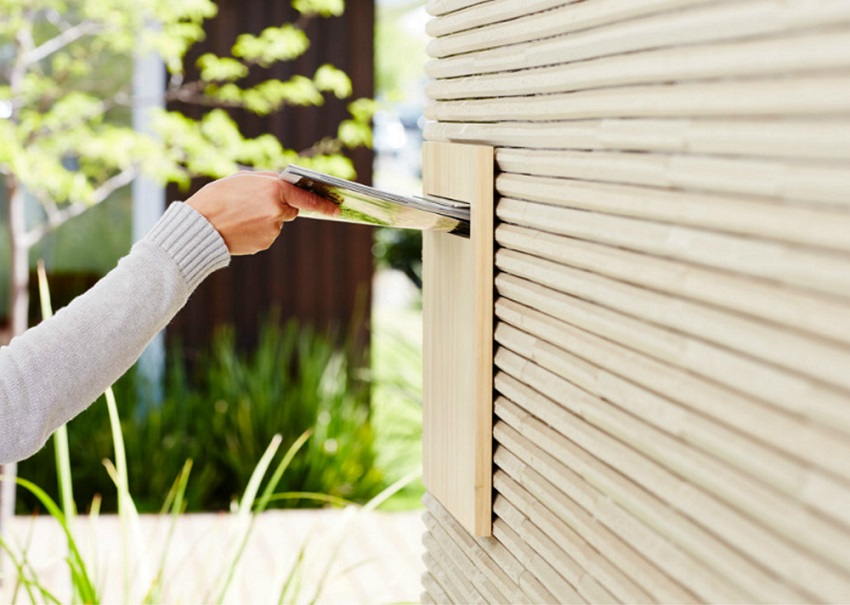 Door Mounted Mailboxes
The door mounted mailboxes are not exactly boxes. You wouldn't need one since the mail you receive will go straight inside your home. If you plan on using this type, you need to be aware that your door won't look the same. There are alterations that come with installing a door mailbox. So, when choosing the material, design and overall look, make sure that you go for one that perfectly matches and complements your door. So, if you own a wooden front door, your best choice would probably be a brass mailbox. And for those of you that like the modern touches even for your front door, you can't go wrong with sleek, clean plastic or brushed steel mailbox. Another consideration you shouldn't neglect is the fact that pets can easily get to your mail. So, pet owners should think twice before purchasing door-mounted mailboxes.
Fence Mounted Mailboxes
Having a door mailbox may make some people uncomfortable as it involves a postman walking past your front yard to your door. There is nothing wrong with that, but there are people who want more privacy and prefer to place the letterbox on their fence. This is convenient for both homeowners who want to protect their privacy and the postman who doesn't have to waste time bringing your mail directly to your door. However, there are a few details you need to pay attention to. Be mindful that the fence mailbox you opt for should be made in accordance with the exact specification of your already existing fence. Size matters, and mounting techniques too. Luckily, a fence mailbox can be safely mounted into wooden, brick and steel fences without compromising the look or structure of the fence.
Another consideration is security. Fortunately, there are fence mailboxes that come with a key lockable rear door. This will keep curious neighbors and passers-by away from your personal belongings. And lastly, material. The choices are many, making it possible for you to find the one that fits your landscape and preferences to perfection. There are models made of sturdy galvanized steel and also ones with a powder-coated finish that gives the mailbox a stylish look and high durability features. And for the eco-conscious, there are fence mailboxes designed with eco-friendly Accoya wood.
Post Mounted Mailboxes
This is the most traditional mailbox type and it is also known as curbside. These are meant to be placed outside the yard. Unfortunately, their position and structure make them prone to damage most often caused by vandalism or storms. These are most convenient for postmen though since they won't have to walk to your fence or door in order to deliver your mail.